Palais Campofranco
Palais Campofranco
This project, currently under way, has won a Competition of ideas on invitation for the redevelopment of a historical courtyard next to the Cathedral of Bolzano. Following a lengthy procedure, the private property had managed to recover volumes destroyed during the last war: so the idea at the outside was to carry out subtle restoration and new construction work, creating a discreet yet exlicit relationship between historical buildings requiring renovation and new, contemporary volumes to be built: overall, the type of area in which MdAA boasts lengthy experience.
The various themes of the project revolve around the redevelopment of the historical central courtyard, which partly consist of redeveloping it and reconstructing the edges – with a fundamental, cumbersome problem in the centre of the Courtyard: the very strict limits imposed by the presence of a Ginkgo-biloba tree, a gift from the Princess Sissi to her uncle Heinrich.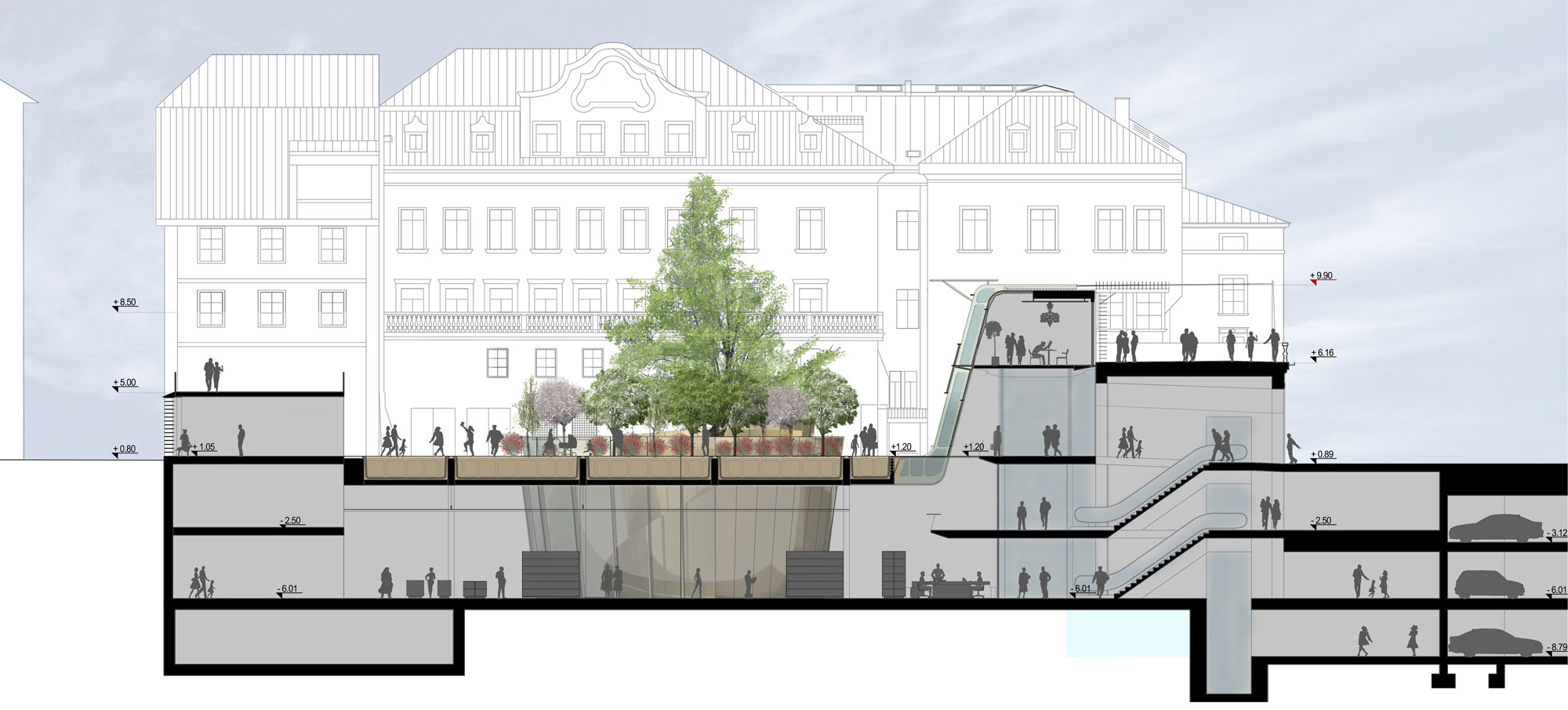 A splendid photo of the construction site while the digging was in progress illustrates one of the strong ideas of the project: the restriction required that a 5-metre radius of earth be left for the full height of the commercial area to be created under the Courtyard. The project has incorporated this request by transforming the earth into a vase of about 7 metres in height, around which people descend to the commercial basement area, down a double staircase that also takes down the light for the underground areas and the ventilation system.
Inviting entrance halls open out on three sides of the courtyard, offering the city a refined new interior space; in the elliptical 100-square-metre space around the Gingko, visitors can relax and admire a collection of rare plants from China, the area the tree originally came from.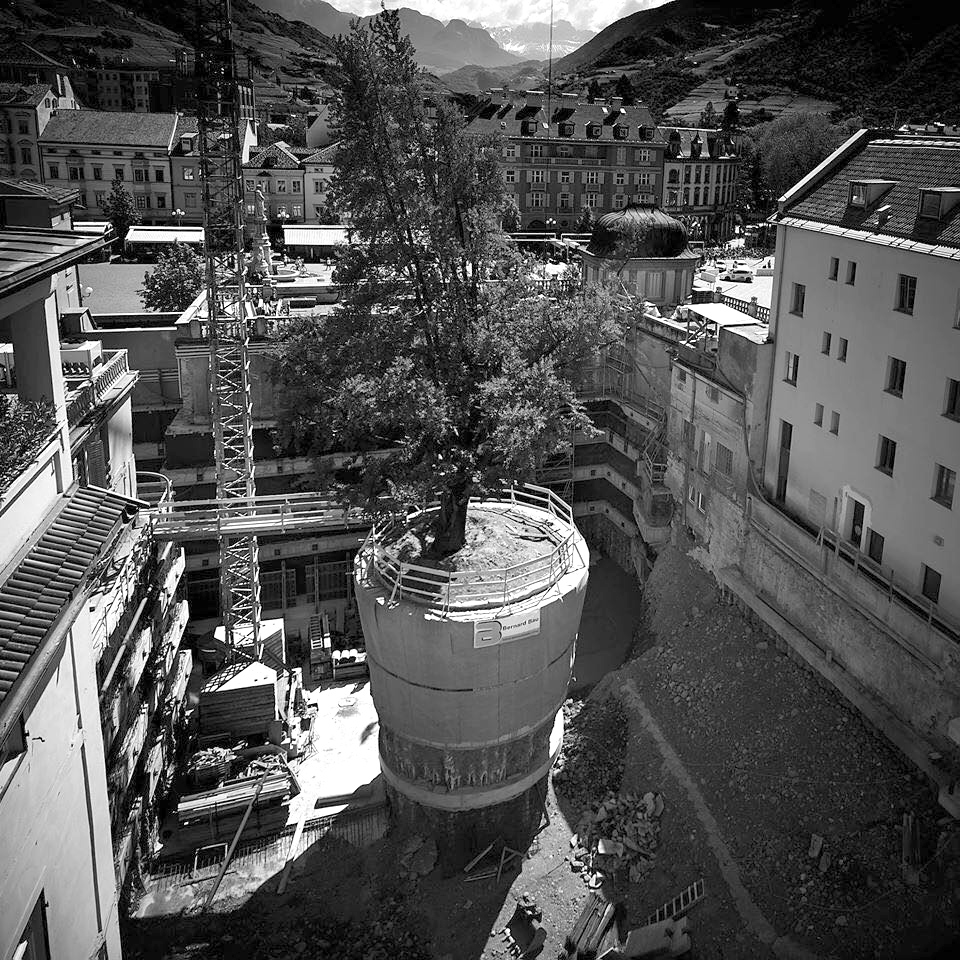 The roof of the commercial areas, at the same height as the outdoor spaces, bends towards Piazza Walter, following the marble modules that mark out the paving of the Courtyard, turning into a double glass wall (which works like a chimney, able to suck in the heat from the sun's rays), with the back of the new volume adhering to the large terrace overlooking Piazza Walter: the new restaurant will bring the people of Bolzano back to enjoy the terrace, a marvellous extension of a glass restaurant.

INFORMATION
New construction area
6.250 mq
Structural Engineer
Ing. Ulrich Kauer
Mechanical Engineer
Ing. Michele Carlini, Ing. Marco Graiff, P.I. Helmut Stuppner
Landscape Architect
Stefano Olivari
Works Supervisor
Arch. Michele Stramandinoli
Construction
Bernard Bau
Iron and Glass Constructions
Stahlbau Pichler