Meglio Fresco
Fish restaurant
Meglio Fresco
Fish restaurant
The excellence and freshness of the raw materials are the foundation of Meglio Fresco, owned by Maria Laura and Arturo Scarci, a company specialising in the processing, wholesale and retail of fish products. A business that began as a fish market stall and went on to expand and transfer to the shop in Via Boccea. The ability to select products and the warm quality of human contact have led to the opening of a restaurant in the fishmonger's itself, which is specially rearranged at mealtimes.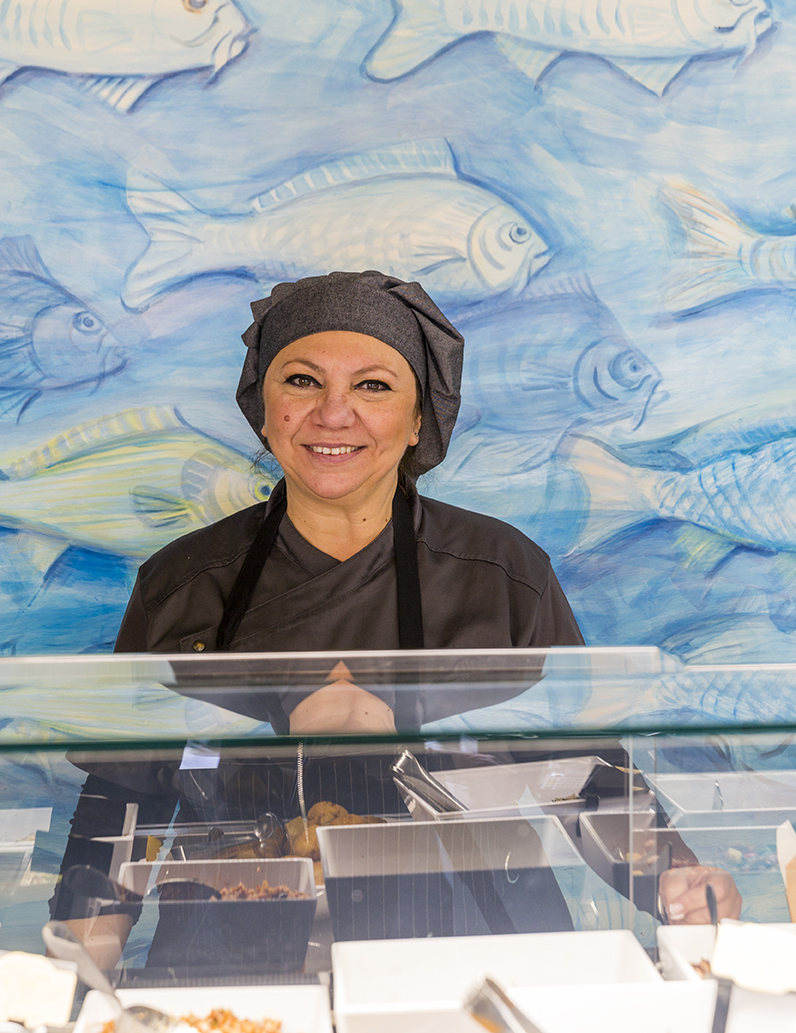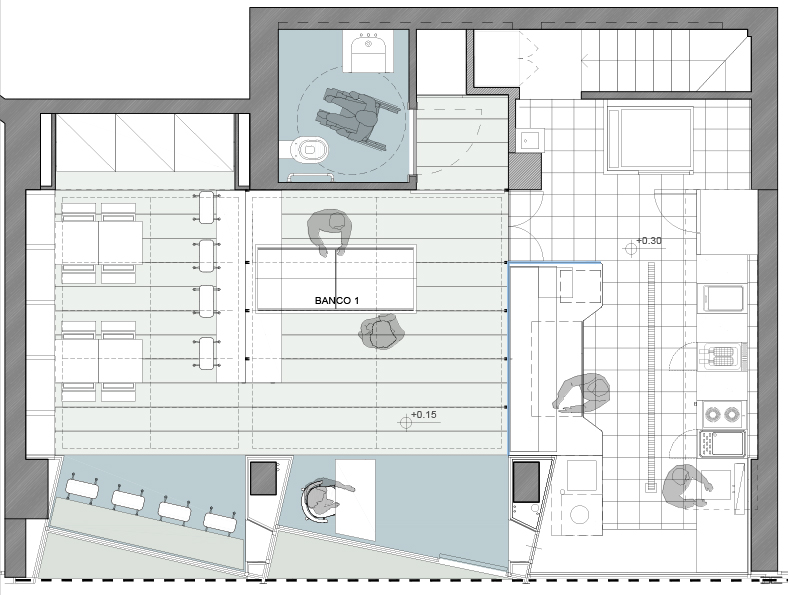 MdAA designed their second fishmonger's and restaurant in Rome's Vigna Stelluti. The space is conceived as a boutique of high-quality raw materials. The street level area is divided into three equally sized sections devoted to selling, product processing and consumption. In the basement are found the changing rooms, the bathrooms and the storage area. The two floors are connected by a goods lift; although confined, the space is designed for smooth and efficient operation. The compositional unity of the premises is emphasised in the use of materials, the silvery reflection of zinc-coated iron and steel evoke the motifs of reflection on water and fish scales. In the background is a painting by artist Marina Haas reinterpreting an Escher composition.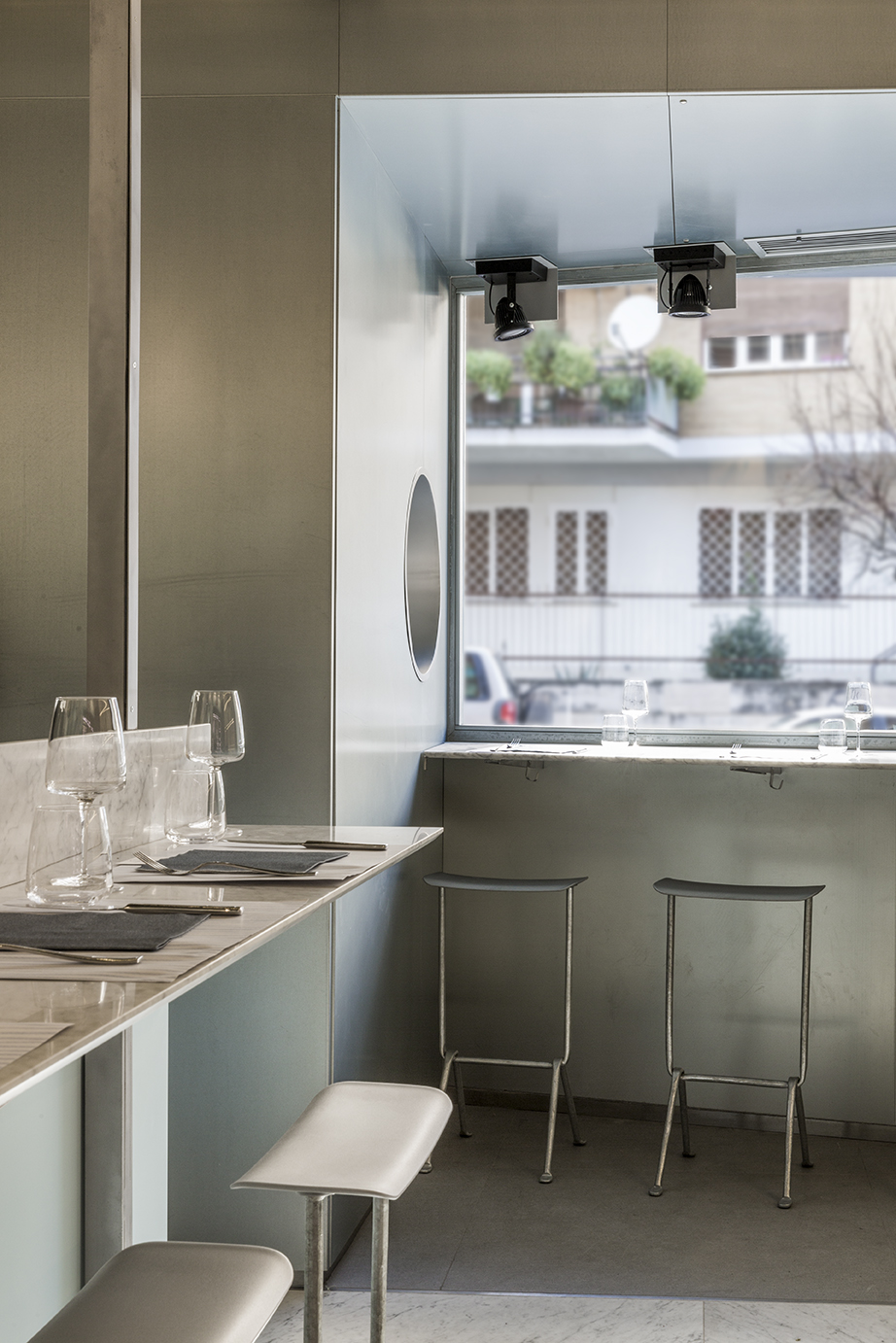 The kitchen occupies a considerable amount of space (about 1/3 of the street level area) and is very well equipped: from the outset the idea has been to provide fish-based meals for retail or delivery, as the market for high quality ready-made meals is expanding to meet the needs of modern families; prepared with appropriate cooking and packaging methods to ensure the quality of the product at home. This delivery model was a precursor to the ongoing transformations which started during the pandemic period.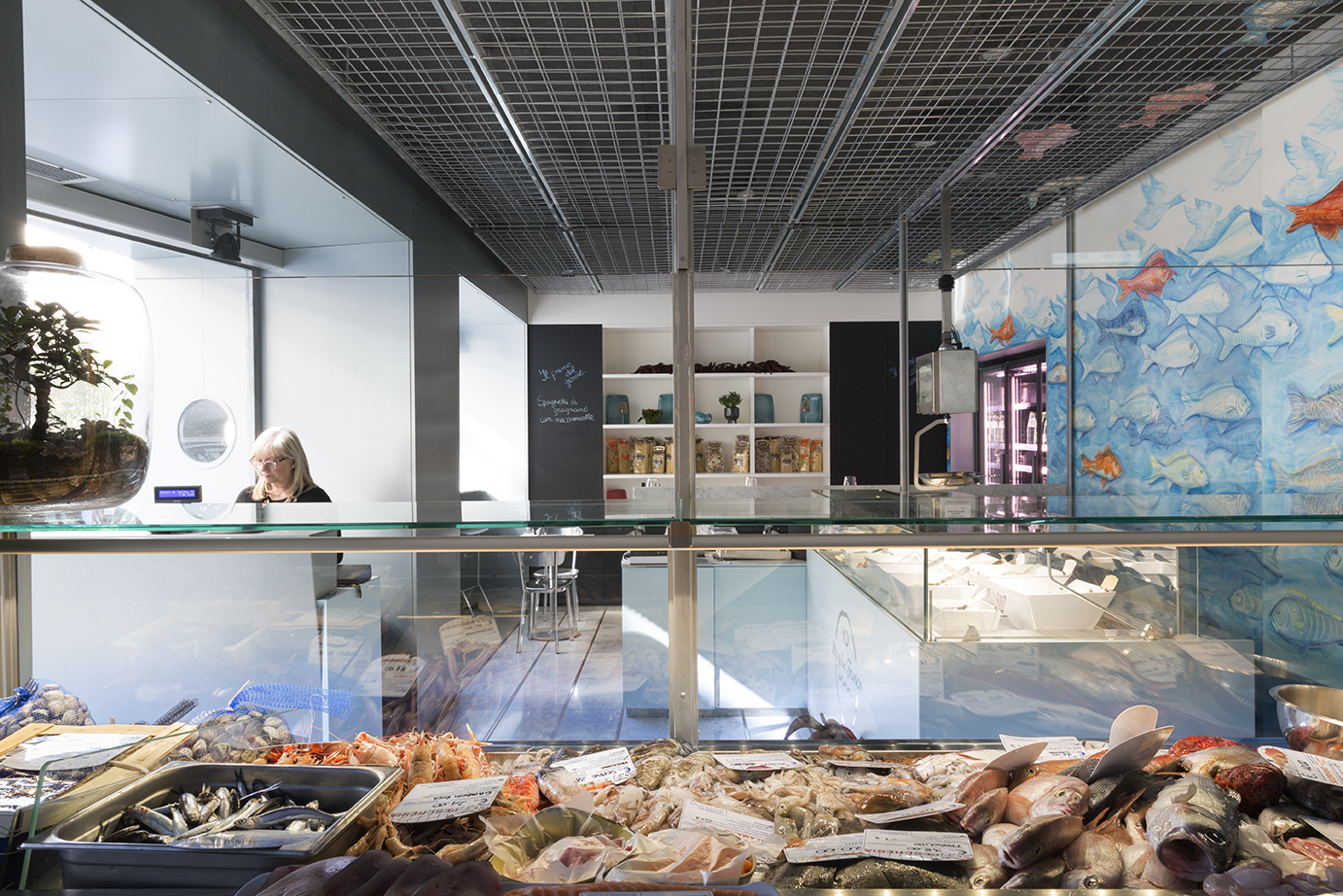 Information
Client
Meglio Fresco S.r.l.
Construction
De Angelis Project & Design
Structural Engineer
Ing. L. Delle Chiaie
Mechanical Engineer
Ing. G. Sauchelli, Ing. G. Macali
Murales artist
Marina Helena Haas
Photo
Serena Elle Vainicher