Laleo
Street Food
Laleo
Street Food
Two paired bays, long and narrow, join the street to the backyard of a restaurant on Corso Verona, a university district well known also for the nearby Norman Foster building on the Dora. Street-food with high quality cuisine and wine: a restaurant with original and exciting menus and a sophisticated design.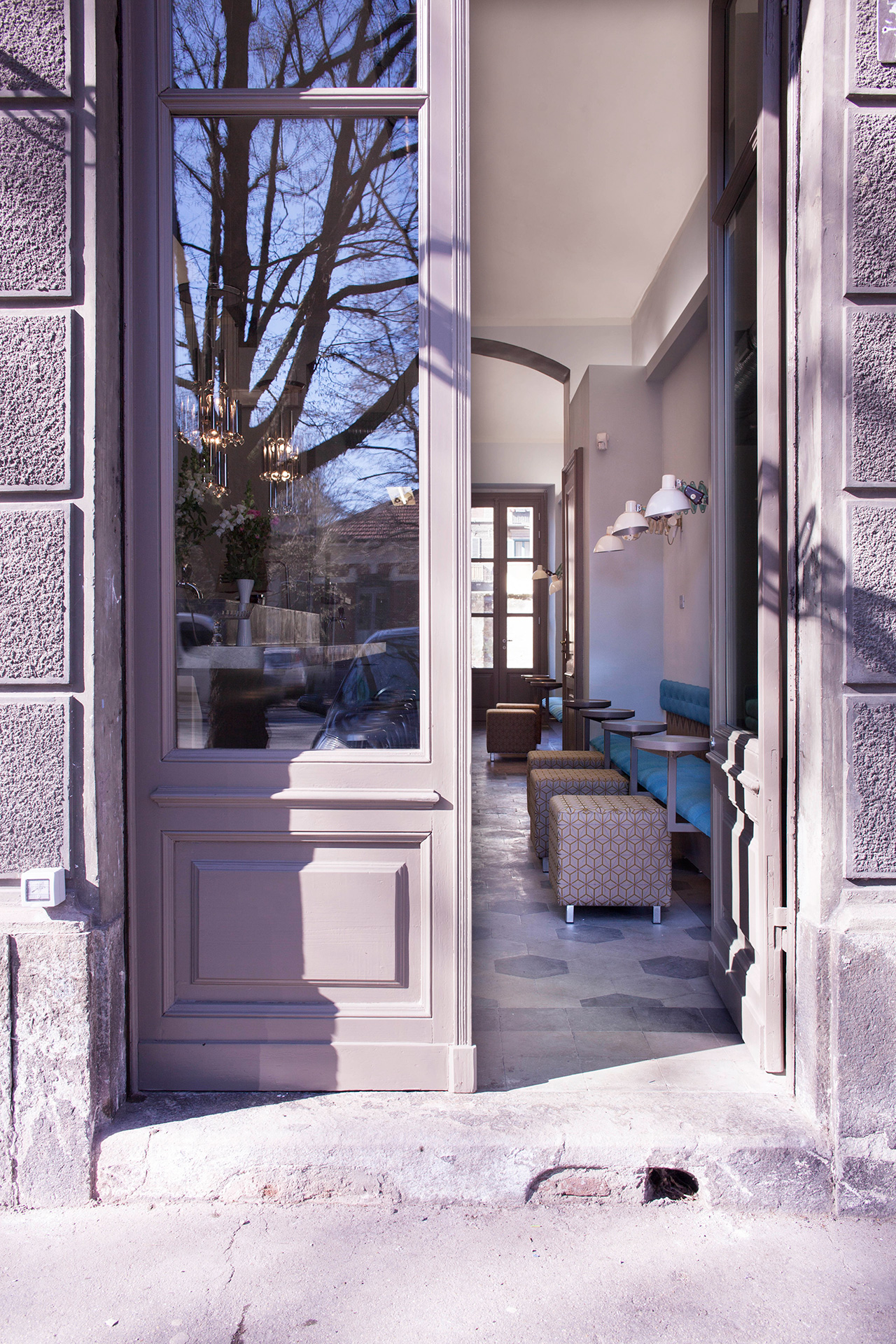 The first of the two naves that constitute the space has a large open kitchen; in the second, a long, narrow space joins the main entrance to the backyard: on the left, the counter separates the dining area from the kitchen; on the right, wall seating with tables for the customers.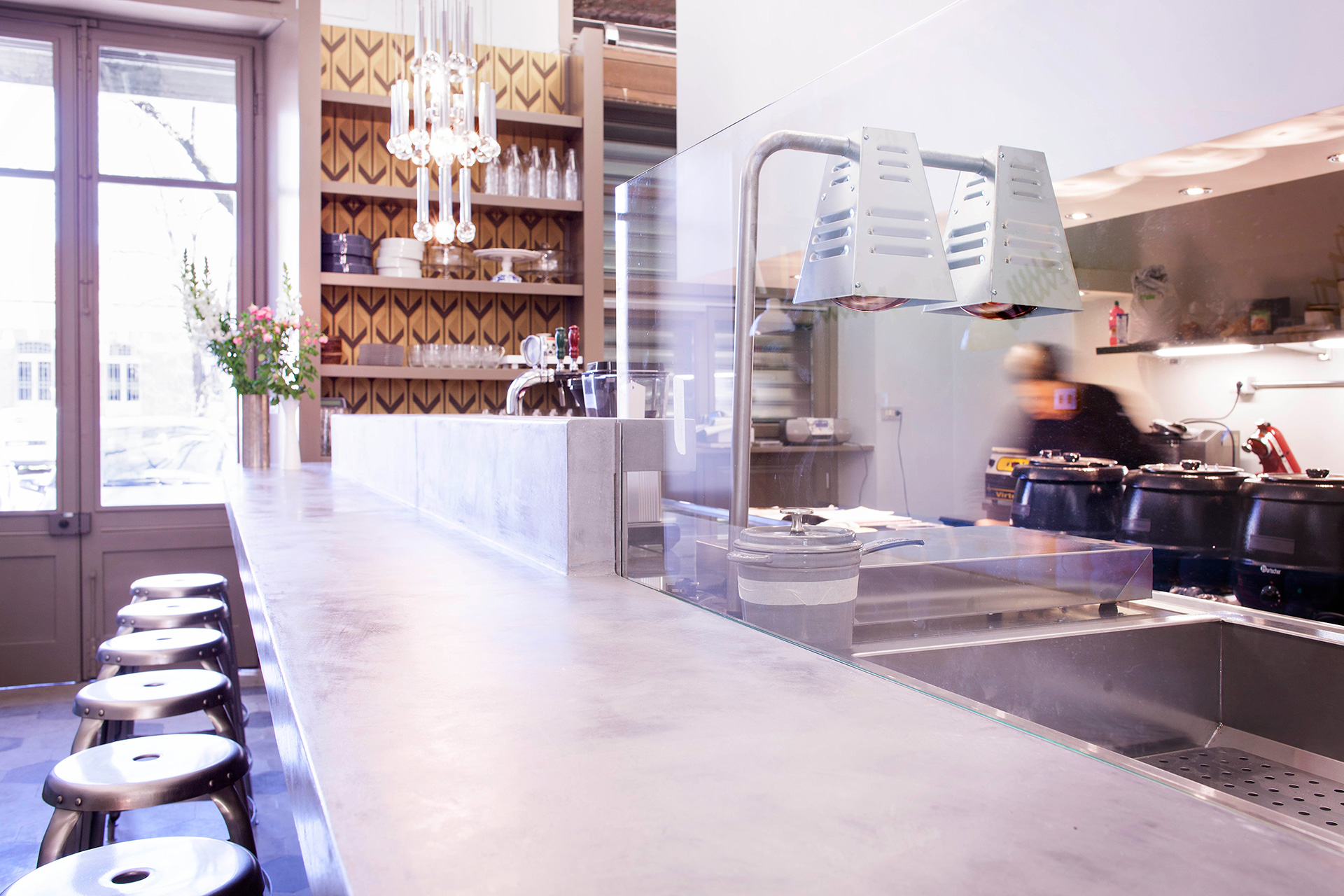 The design features a double polarity: on the one hand, the intensity of the space, so narrow and deep yet lit at both ends, emphasised by the slight arch of the vaulted ceiling and the visible large air distribution pipe; on the other hand, warmth and hospitality, minute design which includes fabric, wallpaper, copper pots, stools and old window frames mounted on shiny hexagonal cement tiles, a nod to the early 20th century building.