"La casa del Diospero"
Study Center
"La casa del Diospero"
Study Center
The transformation of an old farmhouse in the marvellous landscape surrounding Roccantica reshapes the architectural features of the volume, following the thread of a new cultural promotion project at the "Casa del Diospero" centre, which will accommodate artists and scholars. The original building was unremarkable, only characterised by an excess of techno-linguistic solutions typical of the '70s. Thanks to the renovation, however, it has become more abstract, returning to the zero degree of the House's primary form : the reduction of the volume to a simple prism was achieved by lining the entire volume with a thermal "coat", thus obtaining a twofold advantage.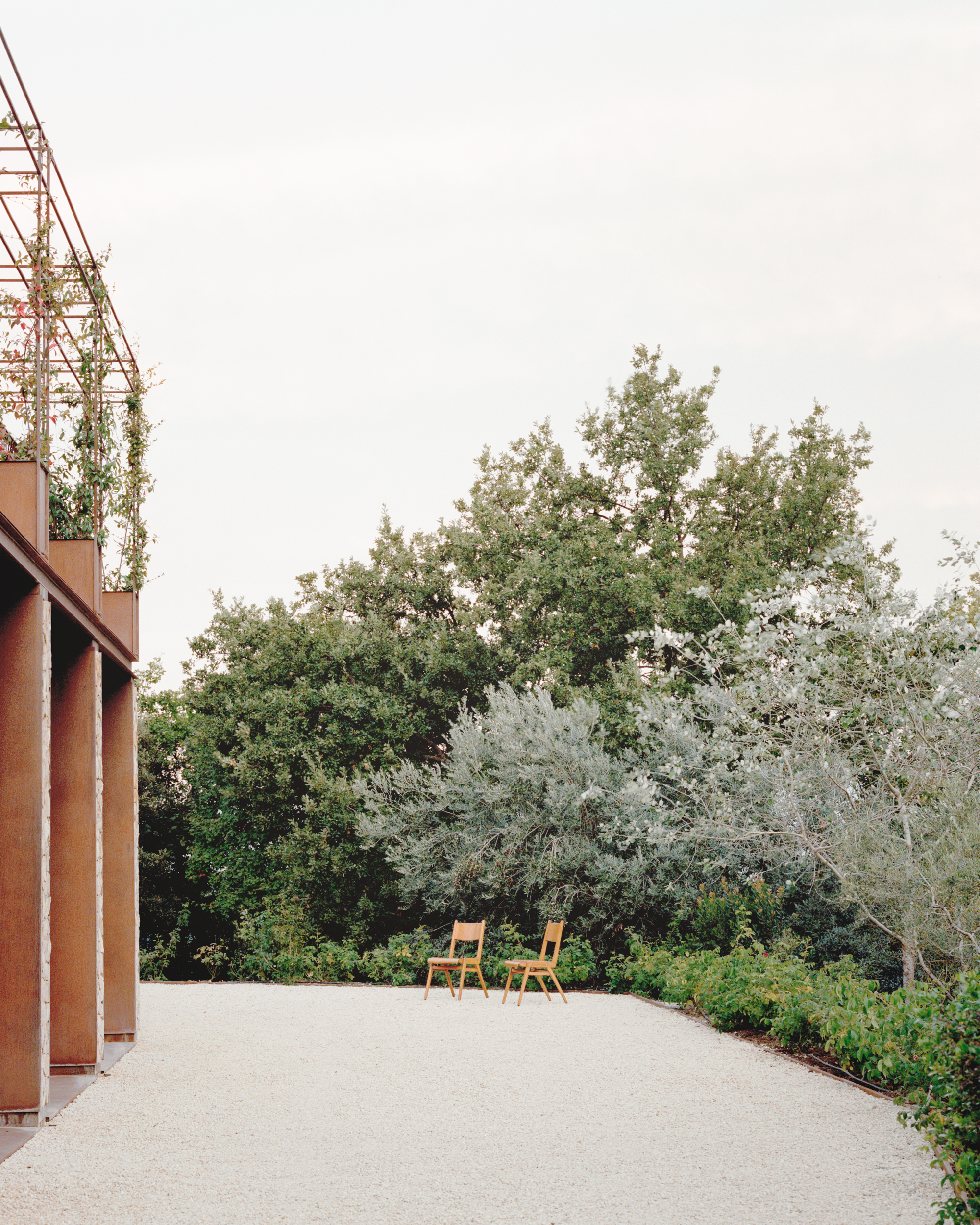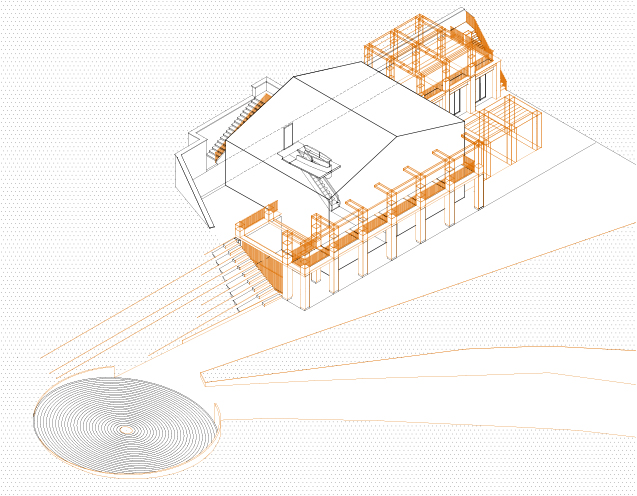 The front was originally completed by a stone-clad portico on the right side of the façade, the only element with strong 'formal pretensions'. The project was based on two guidelines:
– making the portico components as thin as possible, using corten iron and grating for the balconies; extending its appearance, conceiving it as a light texture that envelops the whole building and connects the collective spaces.
– replacing the disproportionate staircase up against the ground on the east side with a simple terracing of the natural slope; following precise geometrical references, the naturalistic pattern of the steps leads to the large circular rotunda, the proper pedestrian entrance to the Casa del Diospero as well as its natural setting.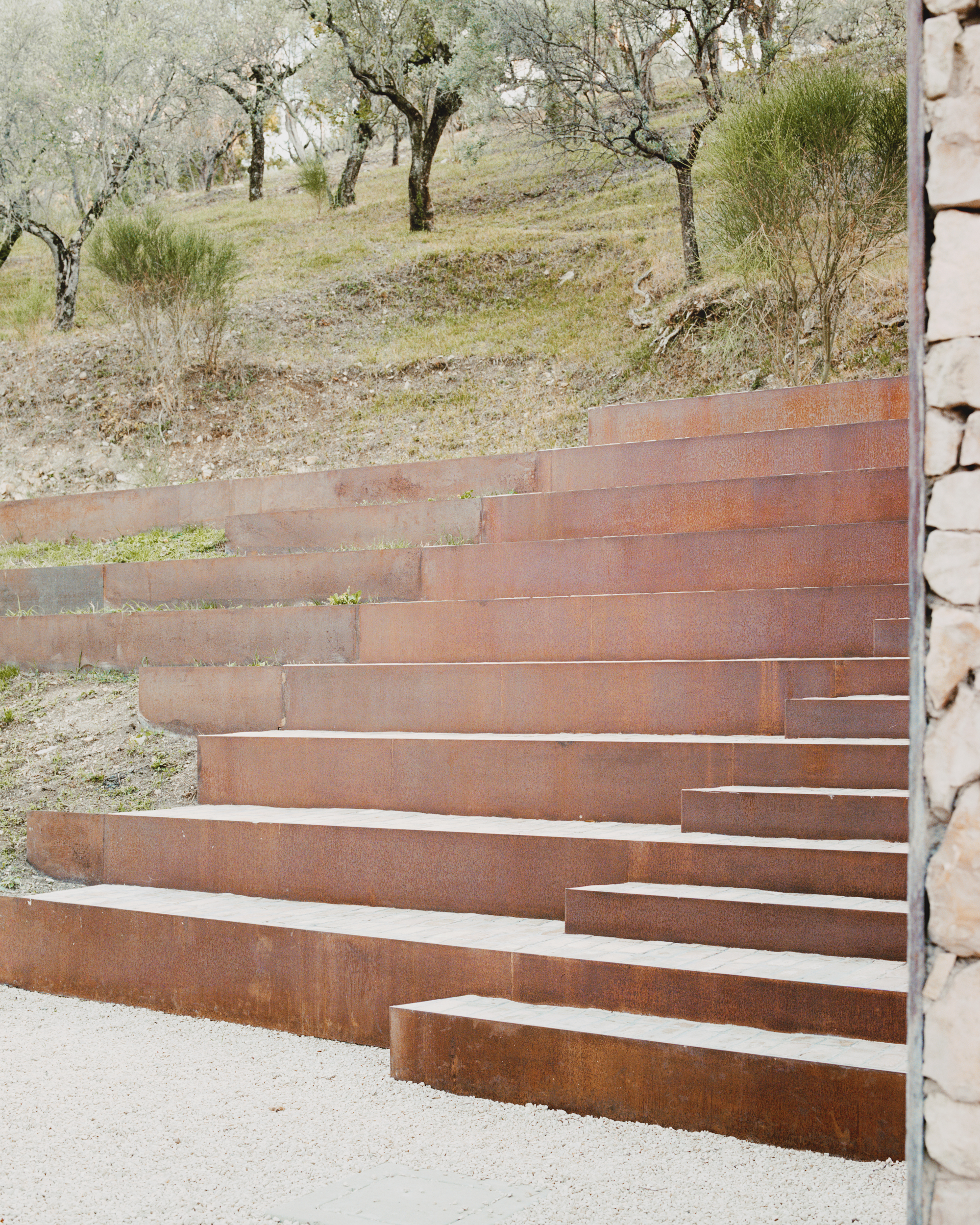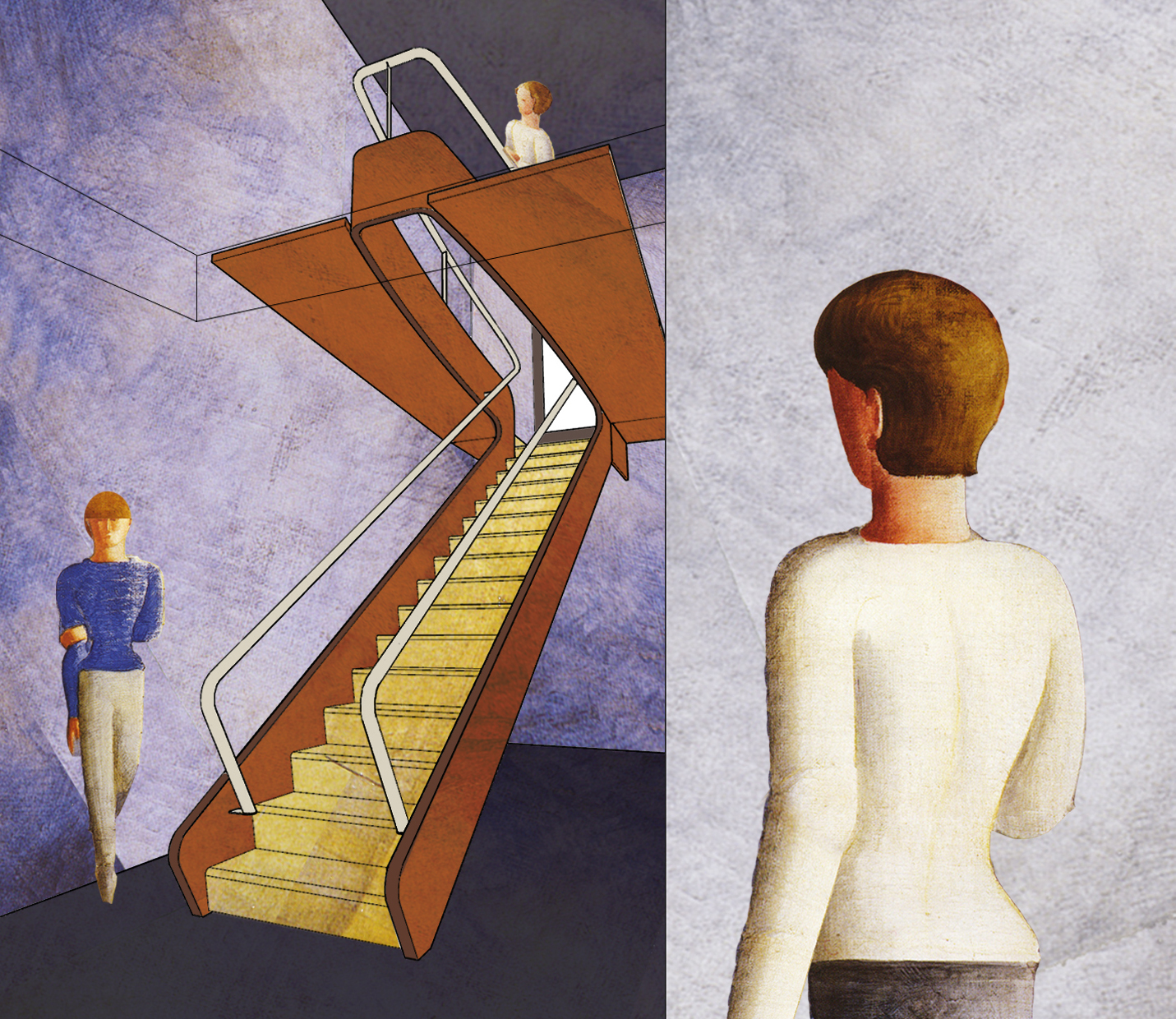 According to the original layout, the ground floor, the family dining and living areas, and the first floor, reserved for the beds, were clearly separated. The staircase connecting the floors was merely functional.
After the renovation, and owing to its new cultural purpose, which only requires temporary accommodation for those involved in the cultural promotion of the Centre, the two floors have been connected more organically:
– the internal staircase creates a visual connection with both the external walkway behind the building (the door on the first landing leads to the large terrace on the west side) and, after the first flight of stairs, with the beds/study floor. The design is a clear reference to the collective atmosphere of the "schools" that made history in the early 20th century.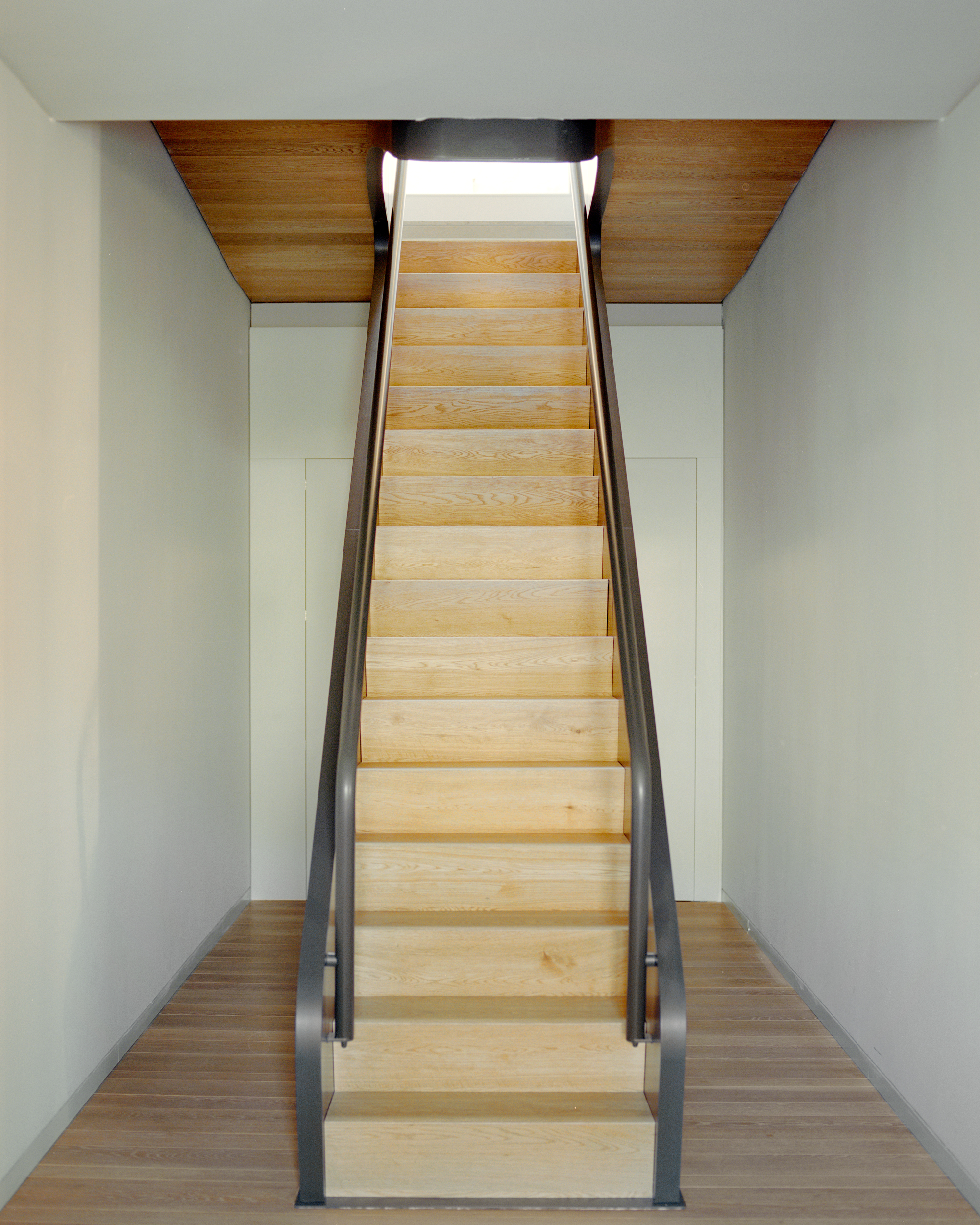 Client
Centro Studi Roccantica
Construction
AC Costruzioni
Structural Engineer
MCQ - Società di Ingegneria e Architettura