A.M.A. Neighborhood Headquarter
A.M.A. Neighborhood Headquarter
On the edges of the Fleming hill, an old warehouse that once belonged to the company that manages waste collection in the city, is transformed in order to host offices and warehouses. The project is composed of two parts that engage with each other in counterposition: on the one hand, the rigorous geometries of the new buildings (which derive from the original volumes), and on the other, the deliberately naturalistic, softer lines of the external features.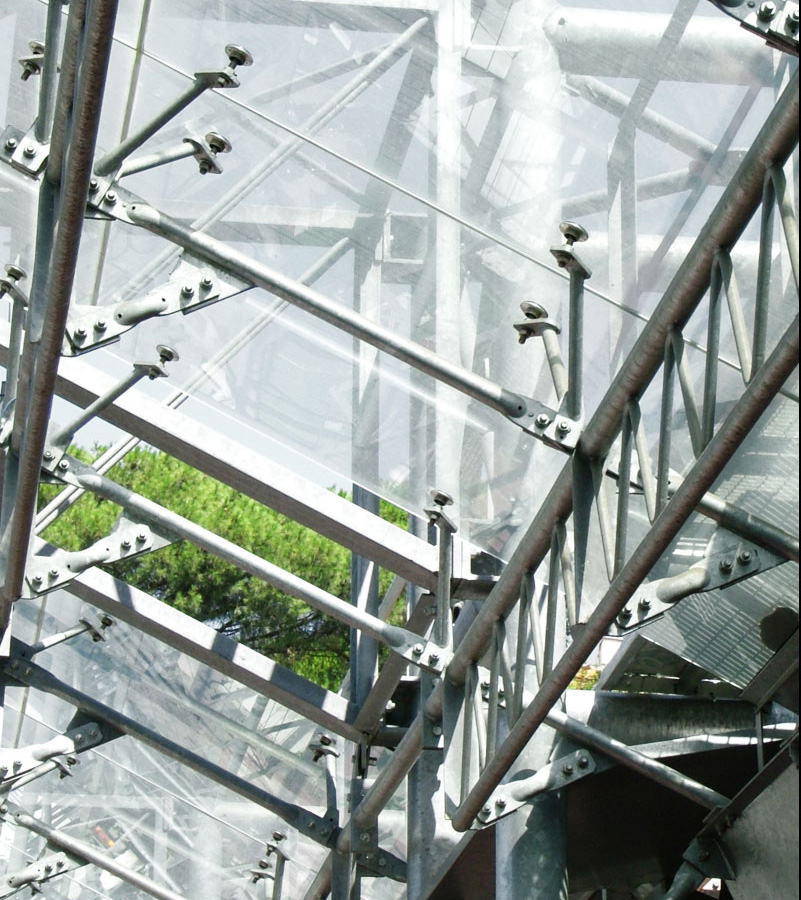 The reconstruction of the new buildings follows the outline of the existing stone hangars, but has  been carried out using dry, "light" technologies (metal structures, wood panelling, crystal canopy). The garden, which simulates the physical characteristics of a hill, is built using waste material from demolitions.  The recycling philosophy, applied to energy and materials, is the leitmotif of the design of the green areas, and is inspired by Monte Testaccio, the artificial "hill" of Rome formed by fragments of pottery and brickwork.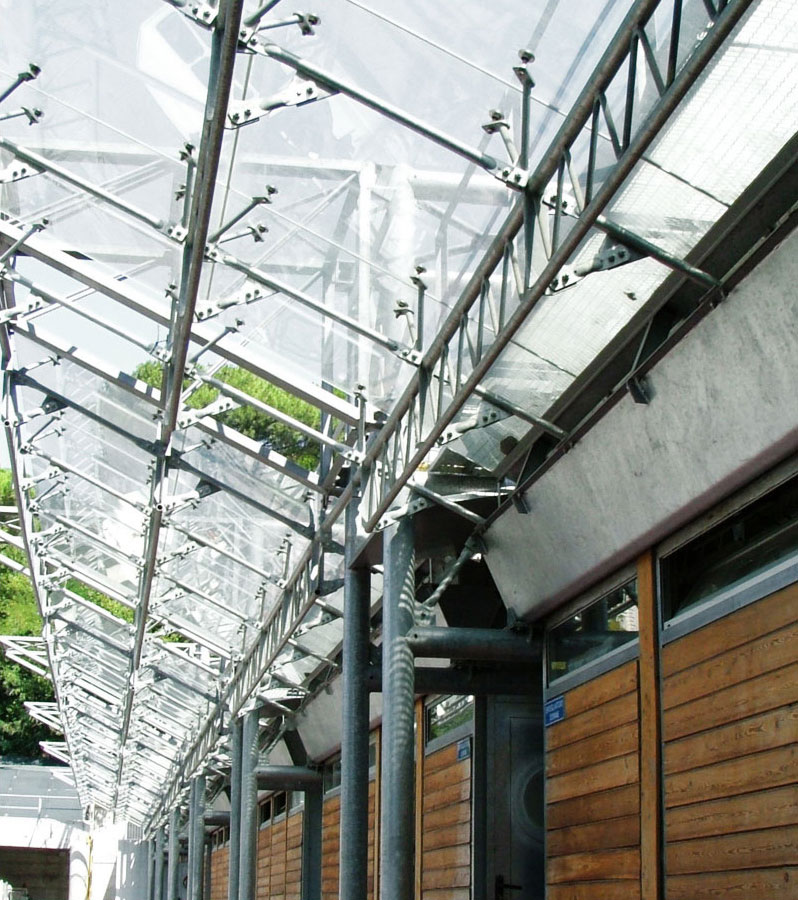 The work contemplated by the project has been limited by 50% (it has not been possible to create the garden), due to the finding of a number of important archaeological remains, attributed to an ancient villa of the poet Ovid. The Roman objects have been carefully studied, restored, then made safe and covered by the superintendence office. MdAA has drawn up a project for the development and use of the villa, which has not gone ahead due to a lack of funds.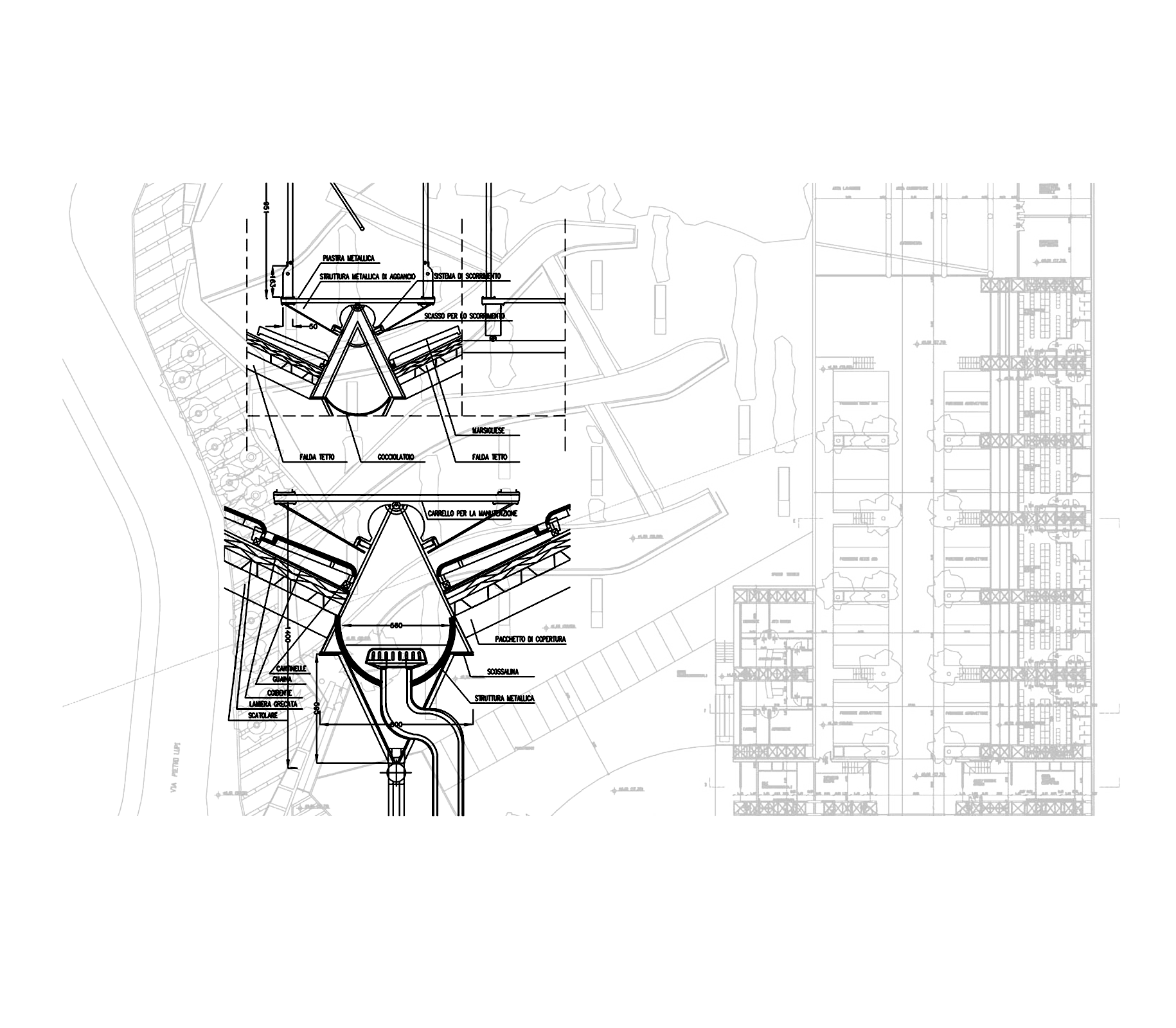 Information
Client
Azienda Municipale Ambiente
Structural Engineers
Ing. Giovanni Morabito, Sylos Labini Associati
Mechanical Engineer
Ing. Livio de Santoli
Landscape Architects
Arch.Monica Sgandurra, Dott.ssa Bruna Pollio
Construction
Jacorossi Imprese srl