Octo Telematics
Octo Telematics
The spaces of the new offices are the spatial realization of the company's Brand Identity.
The project of the new offices responds to the need for the Company to recognize itself in the spaces it inhabits to allow as well as the employees to recognize themselves in their work environment.
Architecture becomes an element of communication. The key words that identify the brand and how it is communicated find semantic matching in the architectural language.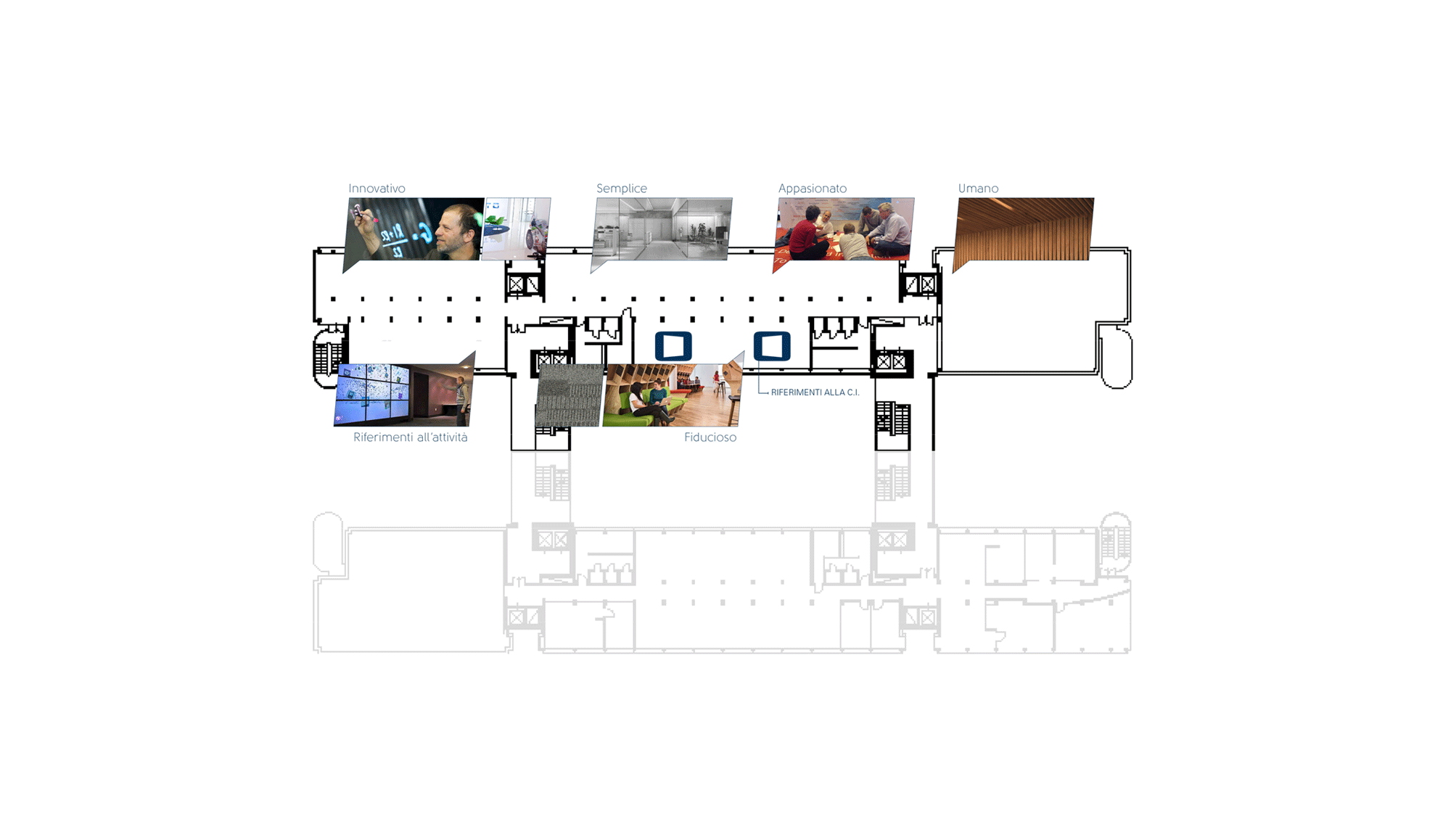 The contemporary workspace is conceived as a place of relationship. To promote this aspect, the workspaces take on a hybrid declination:
a flexible space formed by areas in which to relate and more intimate areas,
micro-architectures, small cabins which enter and exit freely, and where to take refuge to work undisturbed small. The next-generation office in an environment where you can be alone or together with others, have an individual telephone conversation, or collective meetings.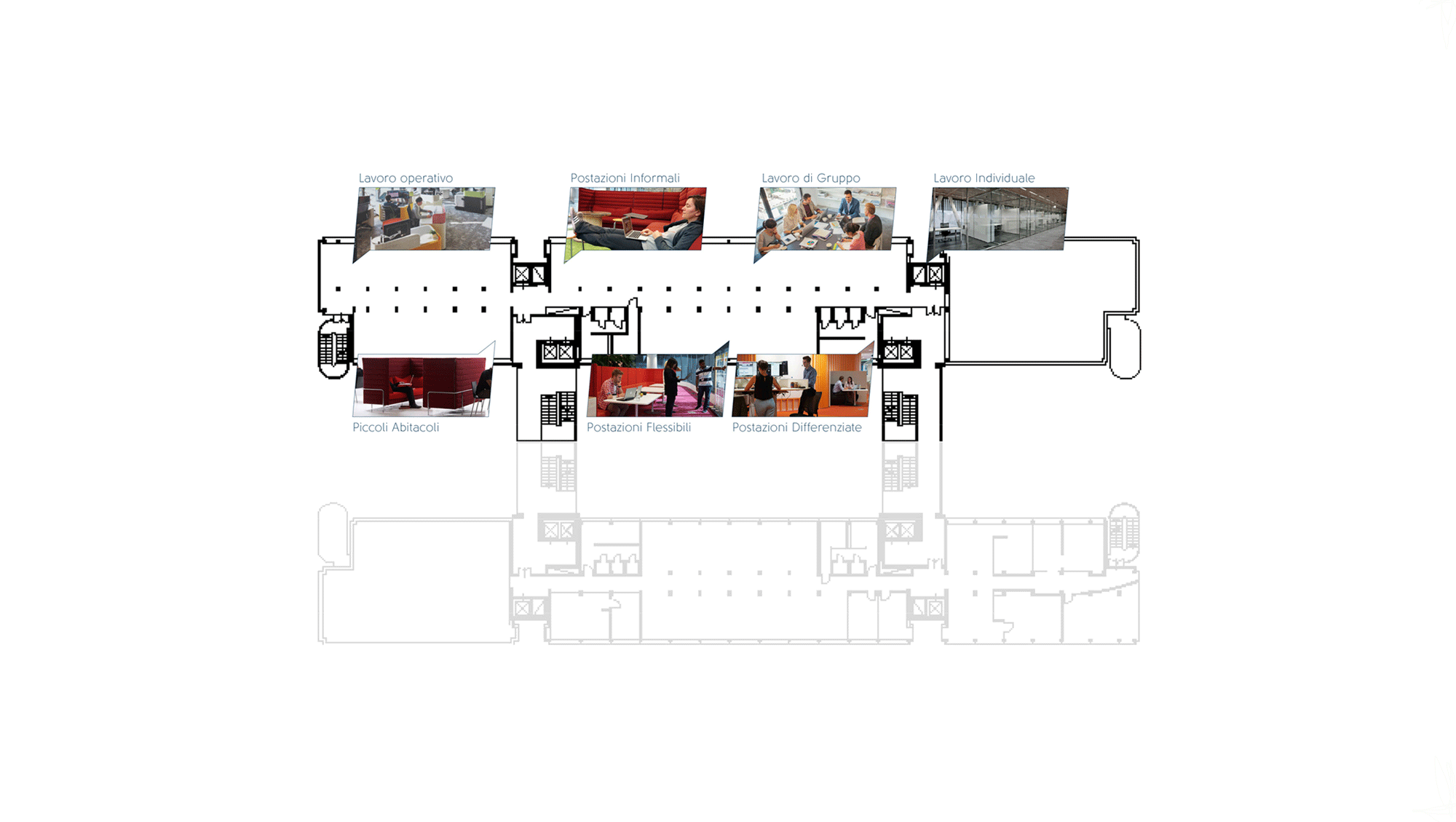 INFORMATION
Design conception
2017