Stern Zanin Offices
Stern Zanin Offices
This space, intended for the offices of lawyers and accountants, is located under the attic of a famous Roman building designed by Giulio Gra. The space had an intermediate floor measuring about 5 metres high, and a mezzanine for which retrospective planning permission had already been granted. These aspects made it possible for us to completely redesign a second level in which a number of operative working areas are located, as well as the archive, above the management offices, all of which offer splendid views over the Tiber.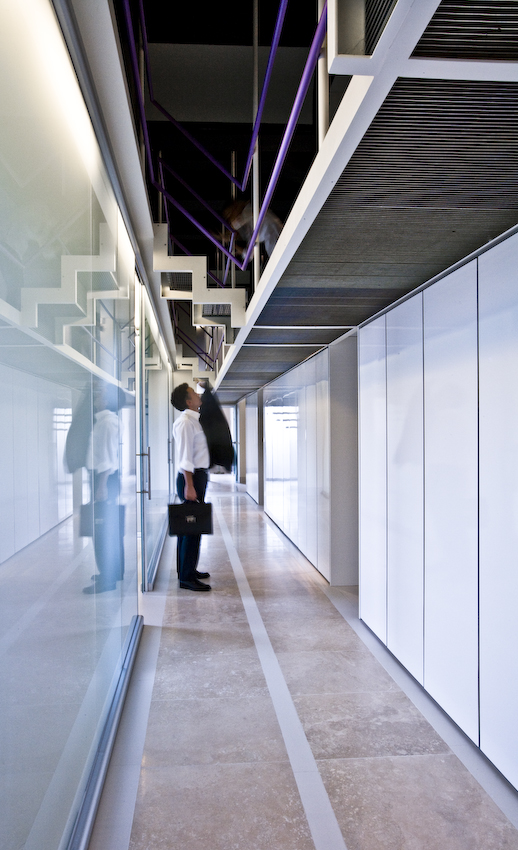 The corridor that distributes the rooms on the front becomes a double height, partly covered by a transparent walkway that distributes the rooms on the upper floor and, via metal-grill-tiered paths, the archives space. The wall that divides the rooms of the owners from the corridor is made entirely of frosted glass, without vertical uprights: the large horizontal strip of glass conveys the light from the rooms of the windows looking onto the river into the corridor.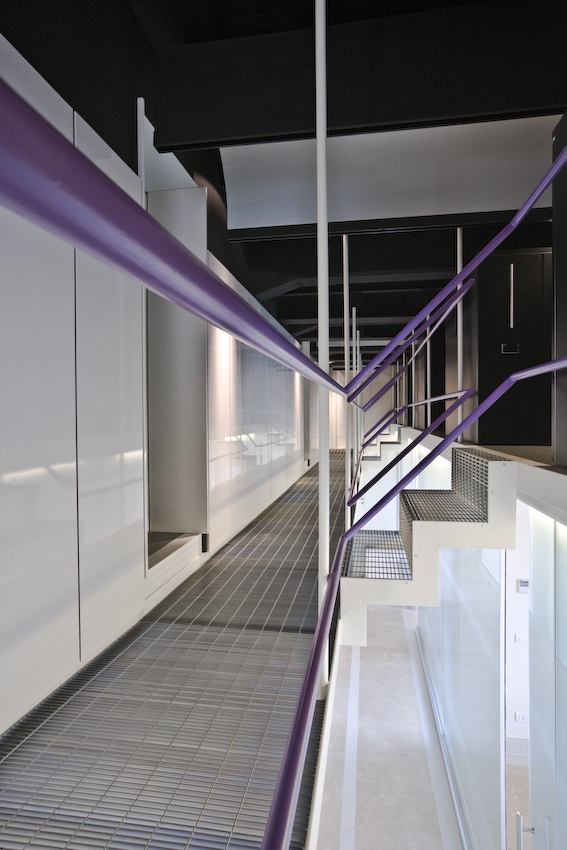 The high path, on the catwalk, allows you to get very close to the imposing structure of reinforced concrete that sustains the attic above: a tangle of large concrete beams that, destined to not be visible, run without a clear geometric order on the ceiling; here the choice was to paint everything in opaque black, leaving in this way, in the background, this horizon of structures to the spaces of the archives.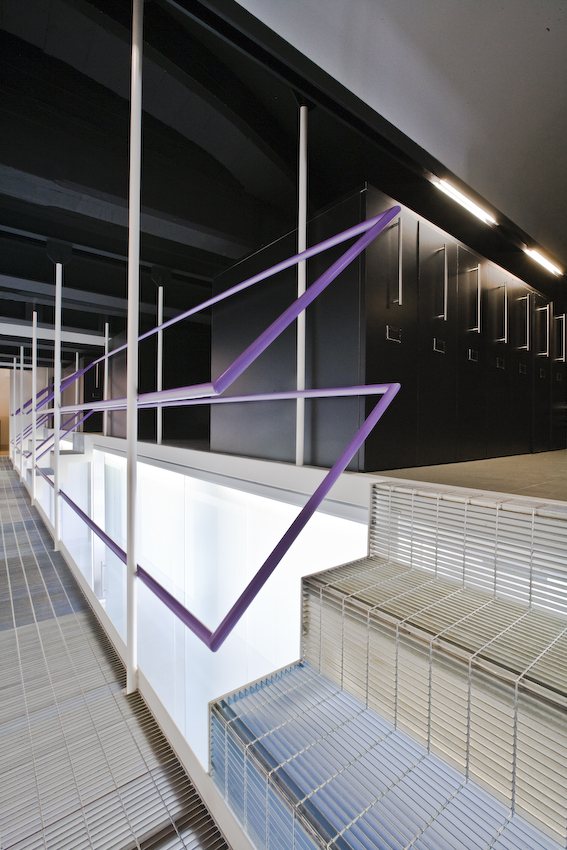 INFORMATION
Structural Engineer
Maurizio Cagnoni