Salini Jewelry
Salini Jewelry
In a centuries-old building in the historic centre, a jeweller's shop, conceived in the style of a silver treasure chest, is partially hidden by a heavy iron door: a window that extends telescope-like into the first of a series of spaces that succeed one another. Entering the building by turning the heavy pivot doors is like stepping into a safe, offering access to the splendid interior.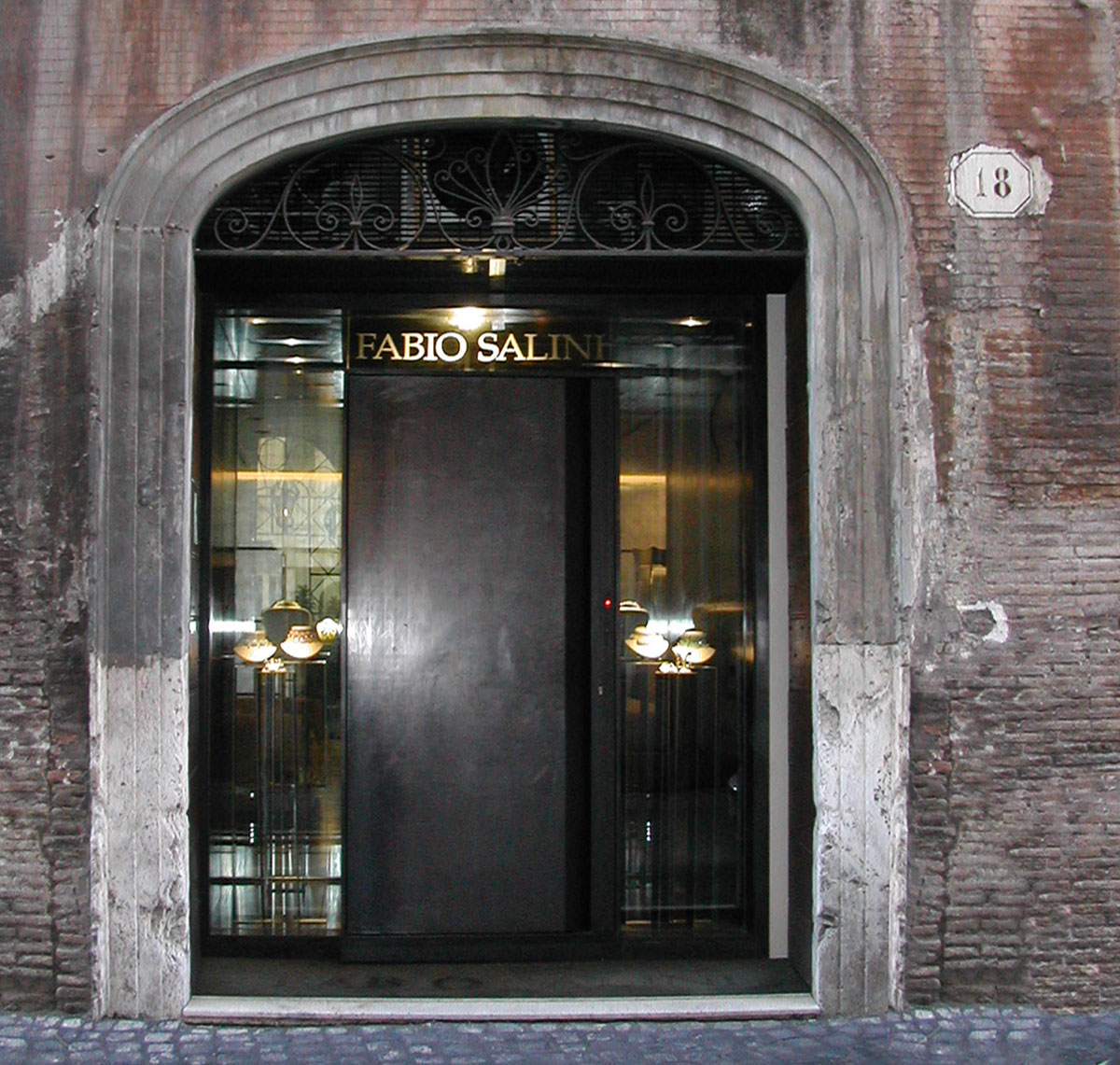 The restructuring work has left the original exterior walls intact, with a plasterboard arrangement completely independent from the perimeter walls forming three communicating spaces. The passages between the different spaces look through the entrance door and the arch that leads into the vaulted room. The resulting geometric axis changes the orientation of the rooms, creating a more regular layout of the different areas.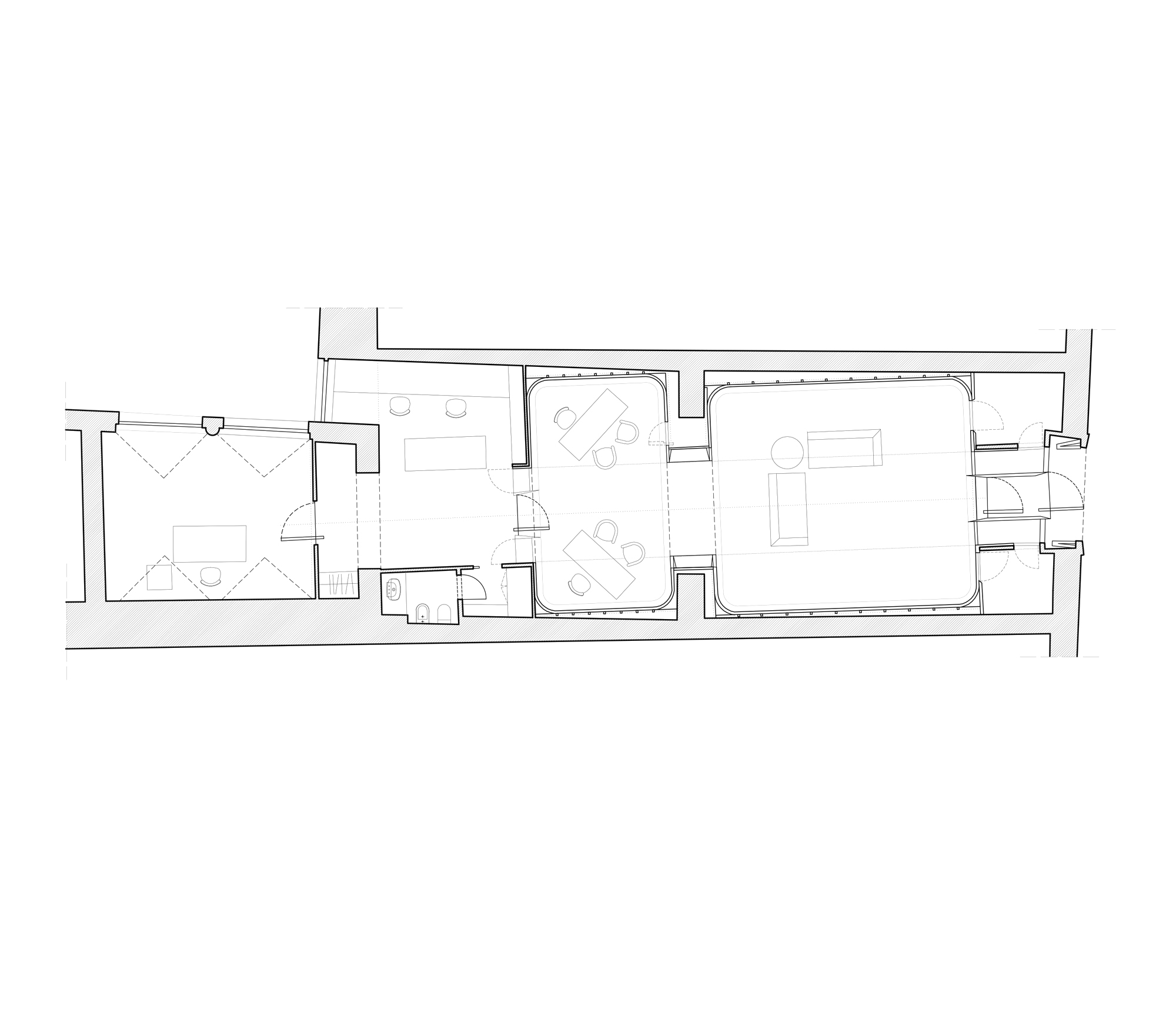 The floor and the ceiling – two surfaces of identical colour and consistency – mark off the succession of regular spaces, characterised by curved walls featuring horizontal joint strips with a silver leaf finish. Along the perimeter of the walls, where they meet the ceiling and the floor, is a recess, housed inside which is a lighting source underlying the scenic autonomy of the walls that run independent from the original walls.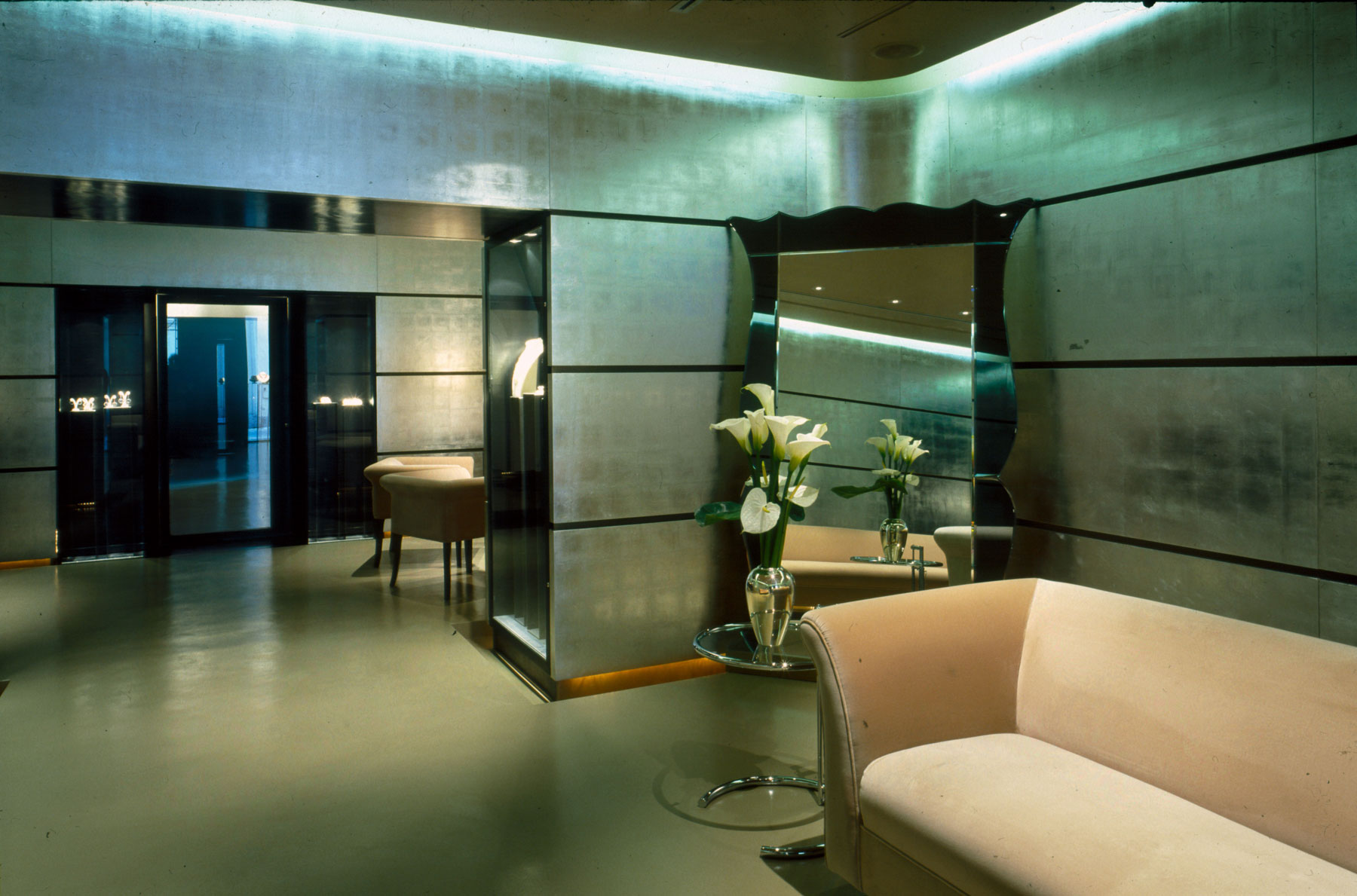 Information
Mechanical Engineer
Mario Donati e C snc
Construction
A1 edilizia srl
Wooden Works
Falegnameria dell'Ospedale
Seamless Resin Flooring
ES Design
Silver plating
Ferdinando Gennaro