Milagro store
Piazza della Libertà,
Rome
Milagro store
Designer and fabric researcher for 25 years, Dulce Vidoza has recently opened a new space MILAGRO, and a new address in Rome in Piazza della Libertà: "My aim was to create a space away from the street, on the first floor, a kind of atelier where I meet and explain to my clients how my products are conceived and made": durable dresses, of a strongly contemporary style, but with continuous references to sophisticated vintage modern fabrics, patiently sought after, collectors' fabrics, but also simpler, timeless furniture, cushions made from hand-painted fabrics, little polished steel benches, specially designed for the setting, along with many objects personally collected around the world.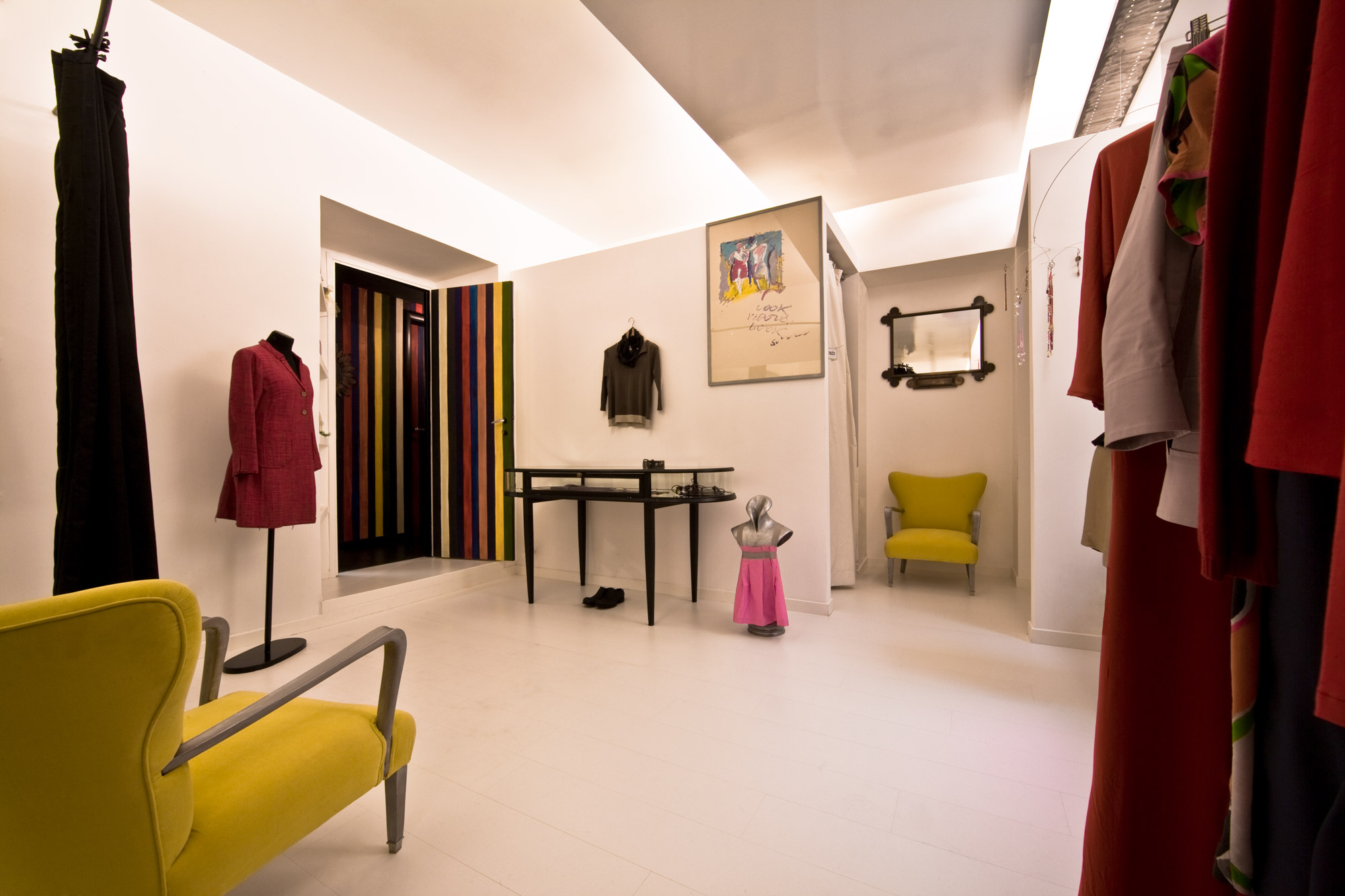 MDAA, which designed previous versions of the store, where the stylist was selling her creations in Via dell'Orso, also signed this new small concept store: an all-white showroom (with laminate floors and a varnished, slightly curved counter-ceiling).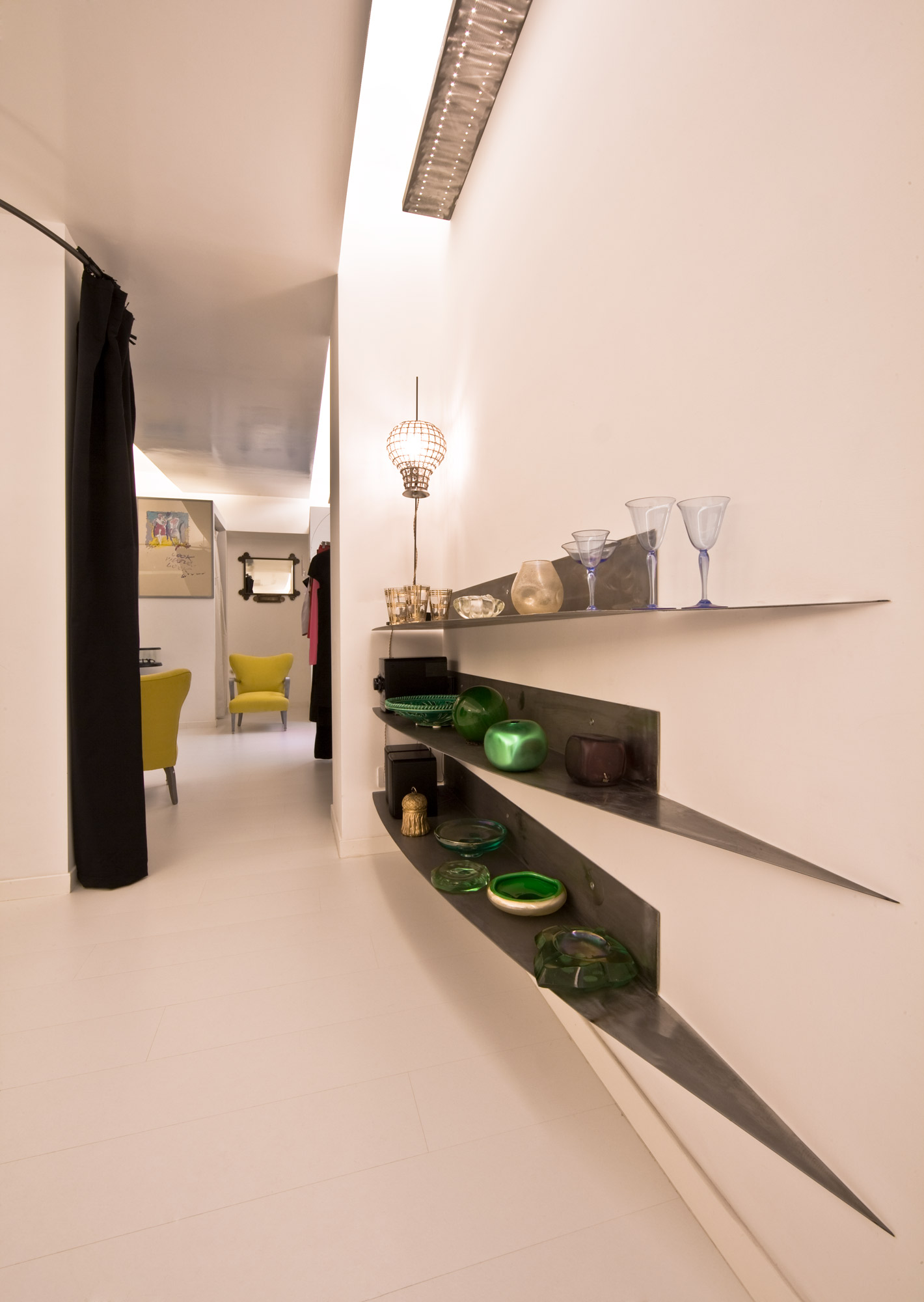 The guiding criteria of the project were basically two: to enhance the space of the showroom, made from an early-twentieth-century bourgeois apartment, opening up the rooms and dividing walls as much as possible, and to make maximum elasticity of use, by creating divisions of light tulle, and movable clothes holders and shelves; the slender iron tube supports are always sections of the same ellipse. The formal game is between an all-white casing, the color of the curtains, the intensity of a very strong color of the service area and the wallpapers of the bathrooms.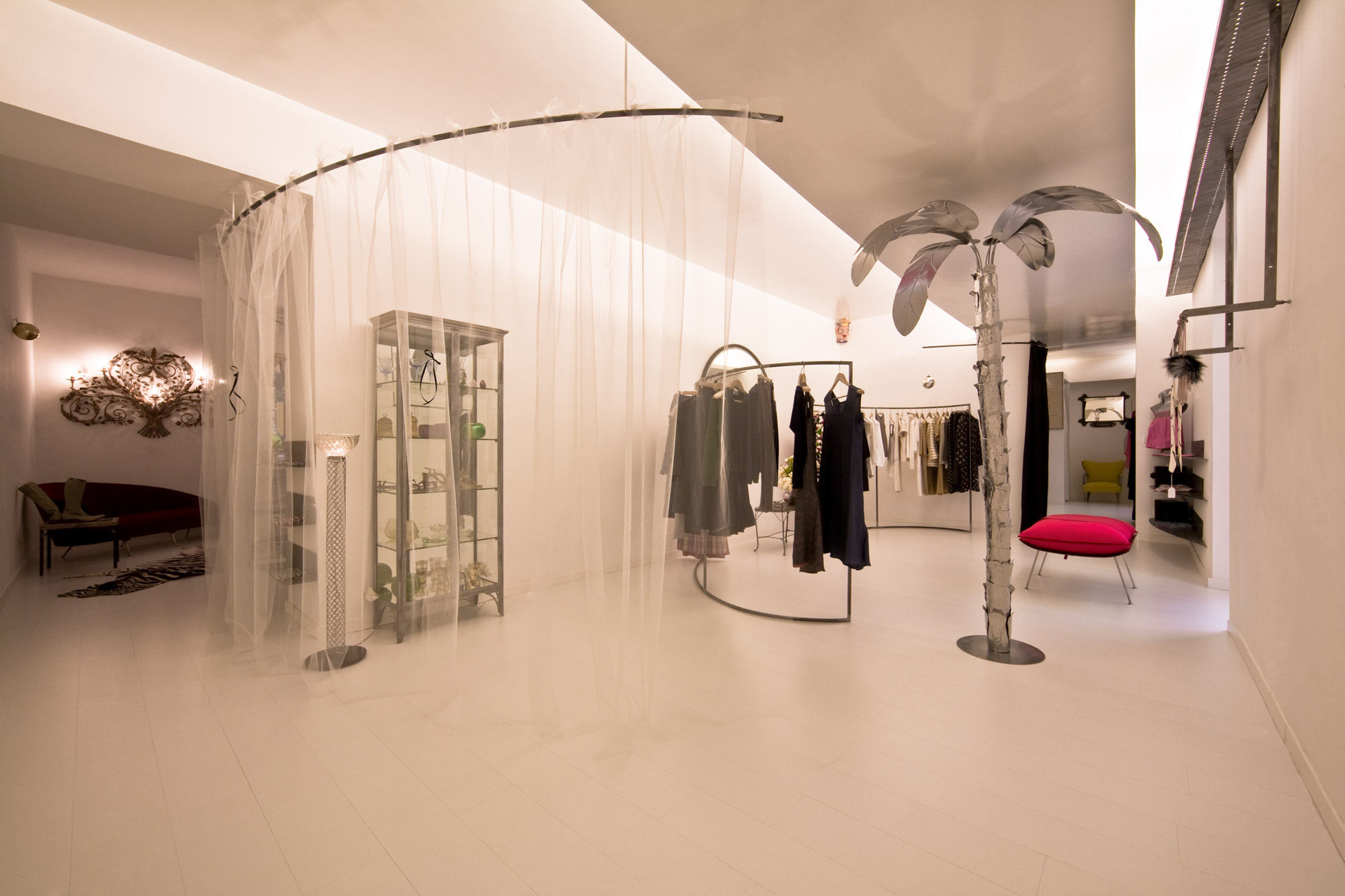 INFORMATION
Construction
Novello Aquila