Gimema Onlus Offices
ex-Pantanella Urban Block,
Rome
Gimema Onlus Offices
Whilst renewing the Complesso Pantanella, the Italian Association against leukemia-lymphoma and myeloma (AIL) assigned us the task of transforming and industrial warehouse into a multi-functional building– with offices, conference rooms and archives – without losing its original industrial identity. The rooms where all placed in various different volumes, that occupy the space without concealing the original container.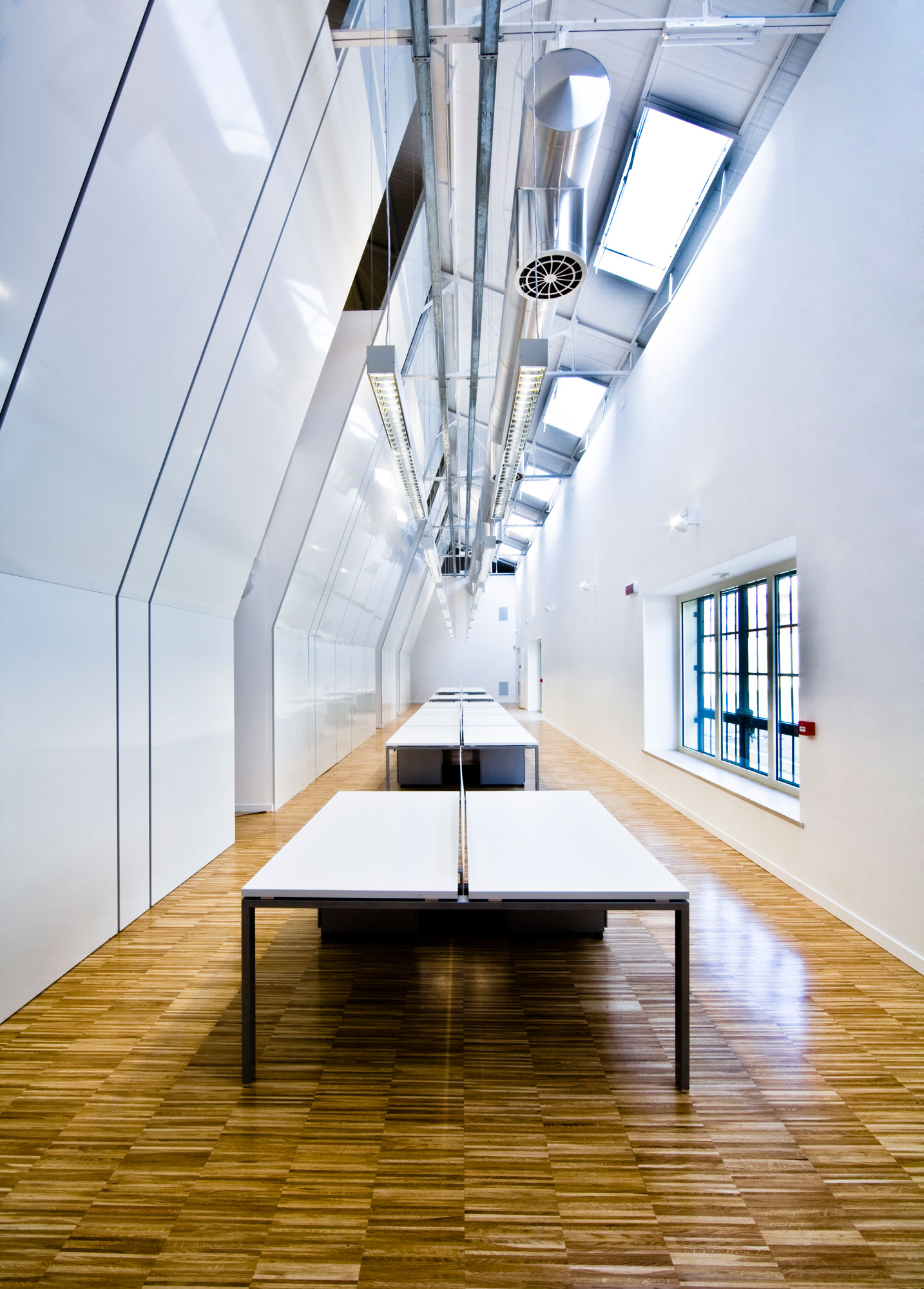 A central "spine" runs longitudinally along two floors: the secretary offices and the lavatory are located on ground floor, while the archives on the first floor, accessible by two spiral staircases. This structure divides the space into two autonomous parts: on one side, 16 to 18 open workspaces; on the other, a fluid space that includes the main entrance, the executive offices and a meeting area enclosed by a red velvet curtain.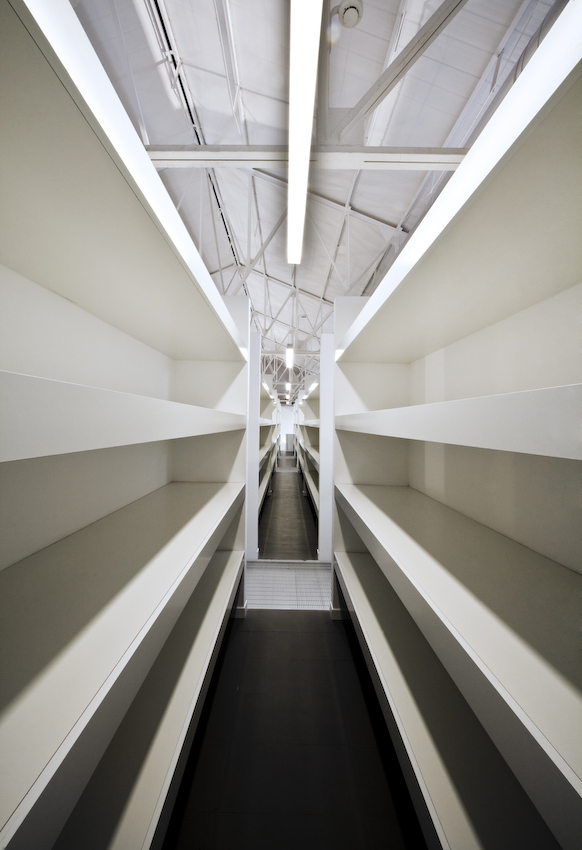 The management offices have been created with a tubular iron structure, with a honeycomb polycarbonate infill that creates luminescent effects both by day – by conveying the natural light from the windows – and by night, with artificial lighting.
The complex has been equipped with a conference hall with a capacity of 200, purposely distinct from the rest of the rooms thanks to the colour: the trusses, fitted carpets and sound-insulated microperforated wall are all completely black. The only exception are the seats, in the Association's hallmark red.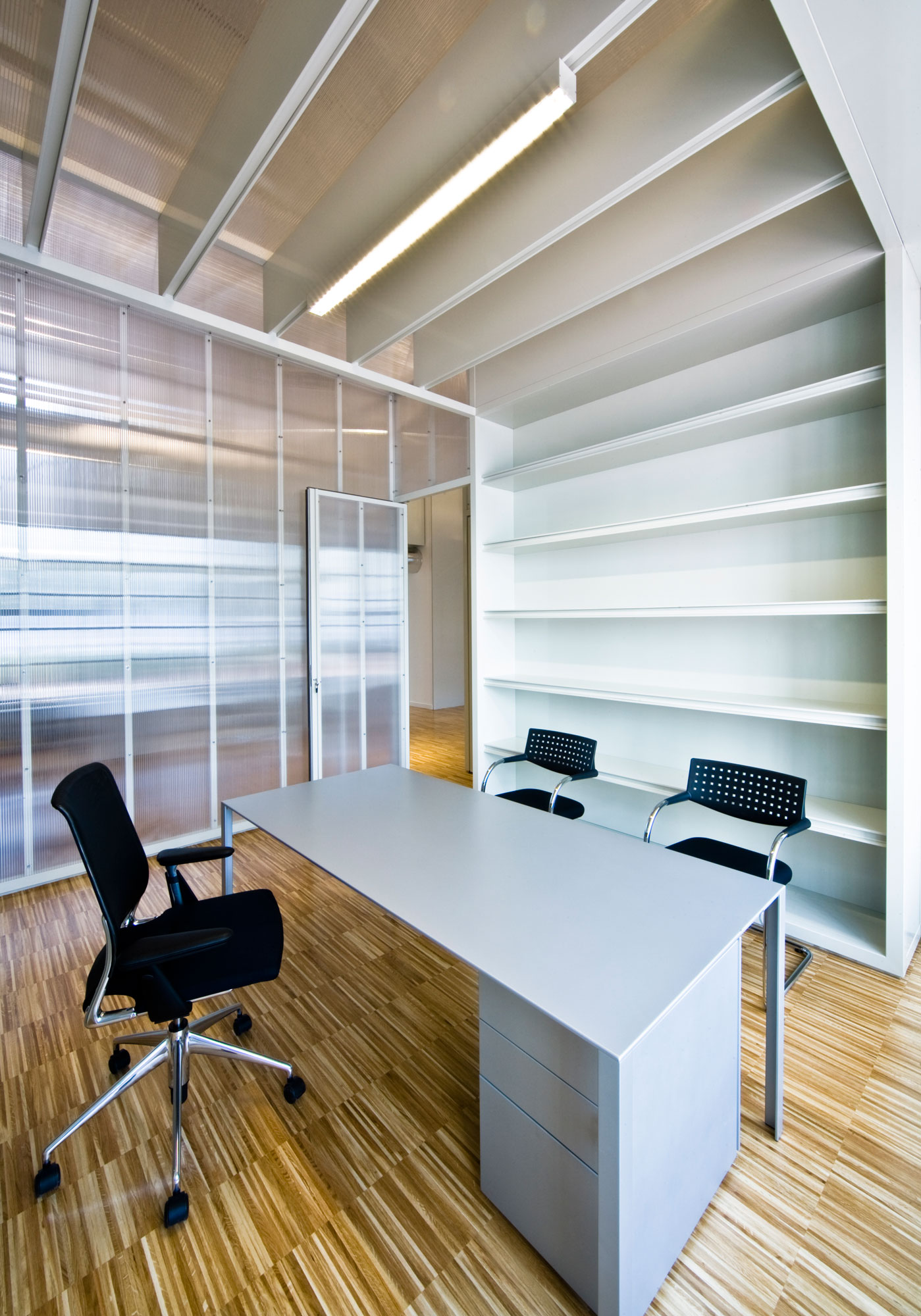 INFORMATION
Client
Associazione Italiana contro le leucemie-linfomi e mieloma ONLUS
Structural Engineer
Arch. Maurizio Cagnoni
Mechanical Engineer
Ing. P. Mescia
Electrical Engineer
Ing. E. Vanni (Sinergie80)
Landscape Architect
Dott.ssa B. Pollio