Winery
Winery
The approach to the project and the context – a wonderful historic estate in the Val di Chiana – has been led by a thorough cultural research and a deep knowledge of the History of Wine, with a special emphasis on implementing the most innovative constructive technologies in order to better enhance their intrinsic qualities, and using new biocompatible and energetically sustainable productive systems.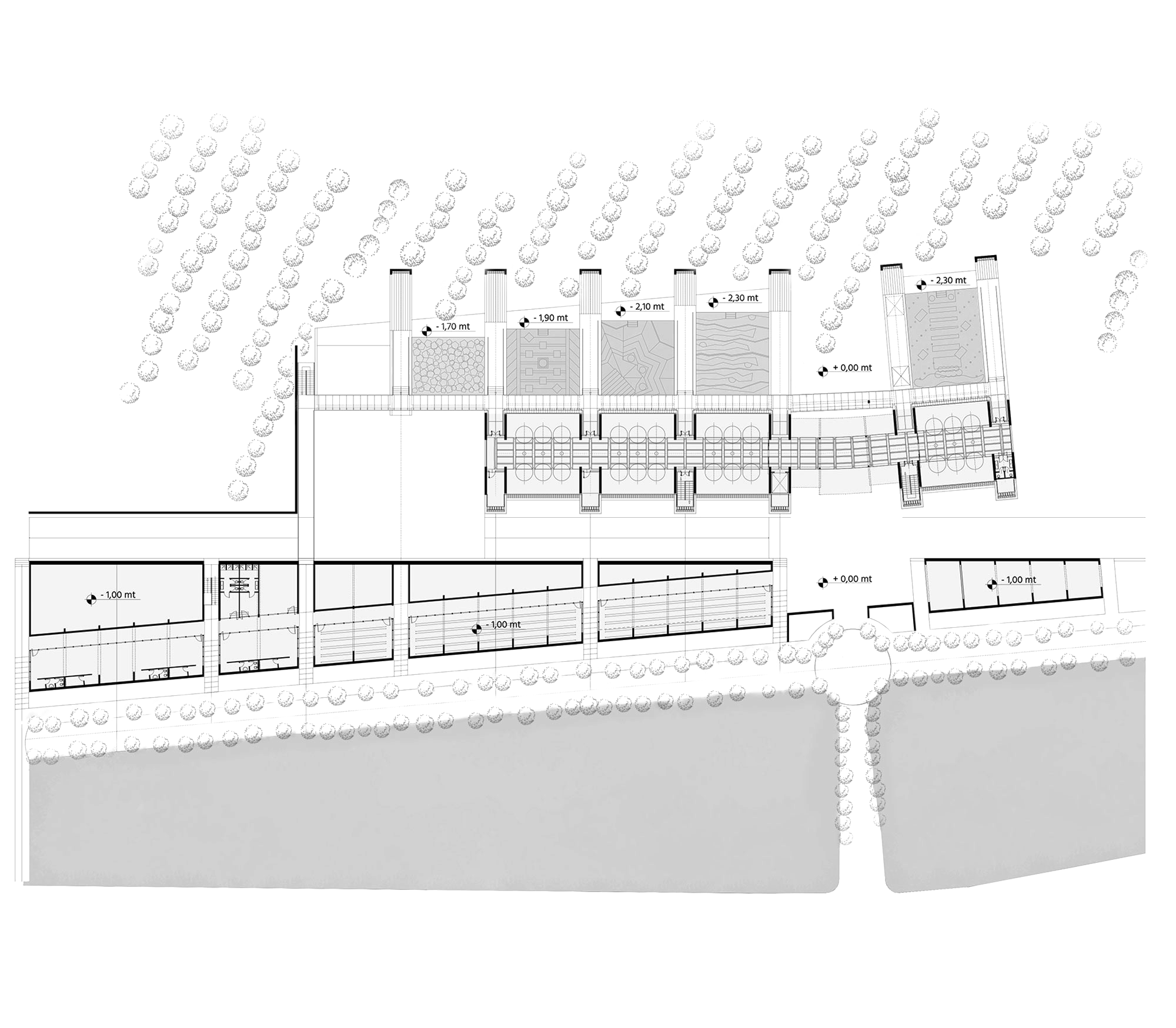 From this perspective, Gravity has been thought as the Main character of the New Cortona Winery: is the only "force" used, the connection between all the volumes which comprise the complex, the element capable of bringing life to the interior space, is the characteristic essence that generates, at the exact same moment, both the Wine and its own Winery.
The architecture is designed as if the wine itself, during the journey of its metamorphosis from soft and solid fruit into liquid and scented matter, is capable of modelling, through its repeated and progressive down falls, perfect spaces for itself, volumes from everything forms (constantly new shaped volumes), elements capable of always following its continuous and natural mutation over time.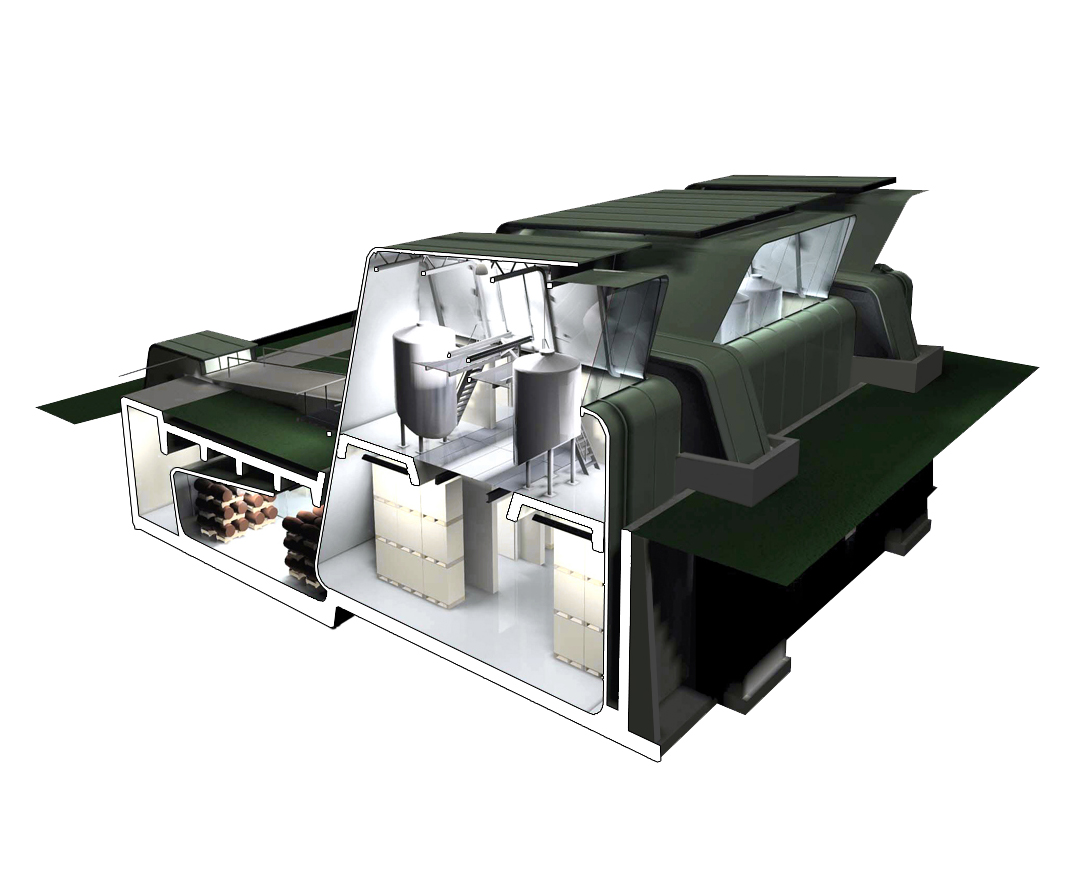 Everything assumes therefore Natural dimensions, metrically indefinable volumes, altimetric patterns of raw and processed material blending between ground and sky, "below" and "above", colour and transparency, simulation and presence, among defined, however endlessly repeatable, boundaries.