Apartment in Trinità dei Monti neighbourhood
Apartment in Trinità dei Monti neighbourhood
A family living in two apartments, one on top of the other, connected only by the apartment block stairs; in the land registry documents, the trace of an old stairway in a rather narrow place, just 2.10 metres wide. This is what gave us the idea of bringing the two floors back together, by building a new formal centre of gravity, the new internal flight of stairs that brings together visions and perspectives and captures the light by opening out onto a spectacular view of the historical centre of Rome.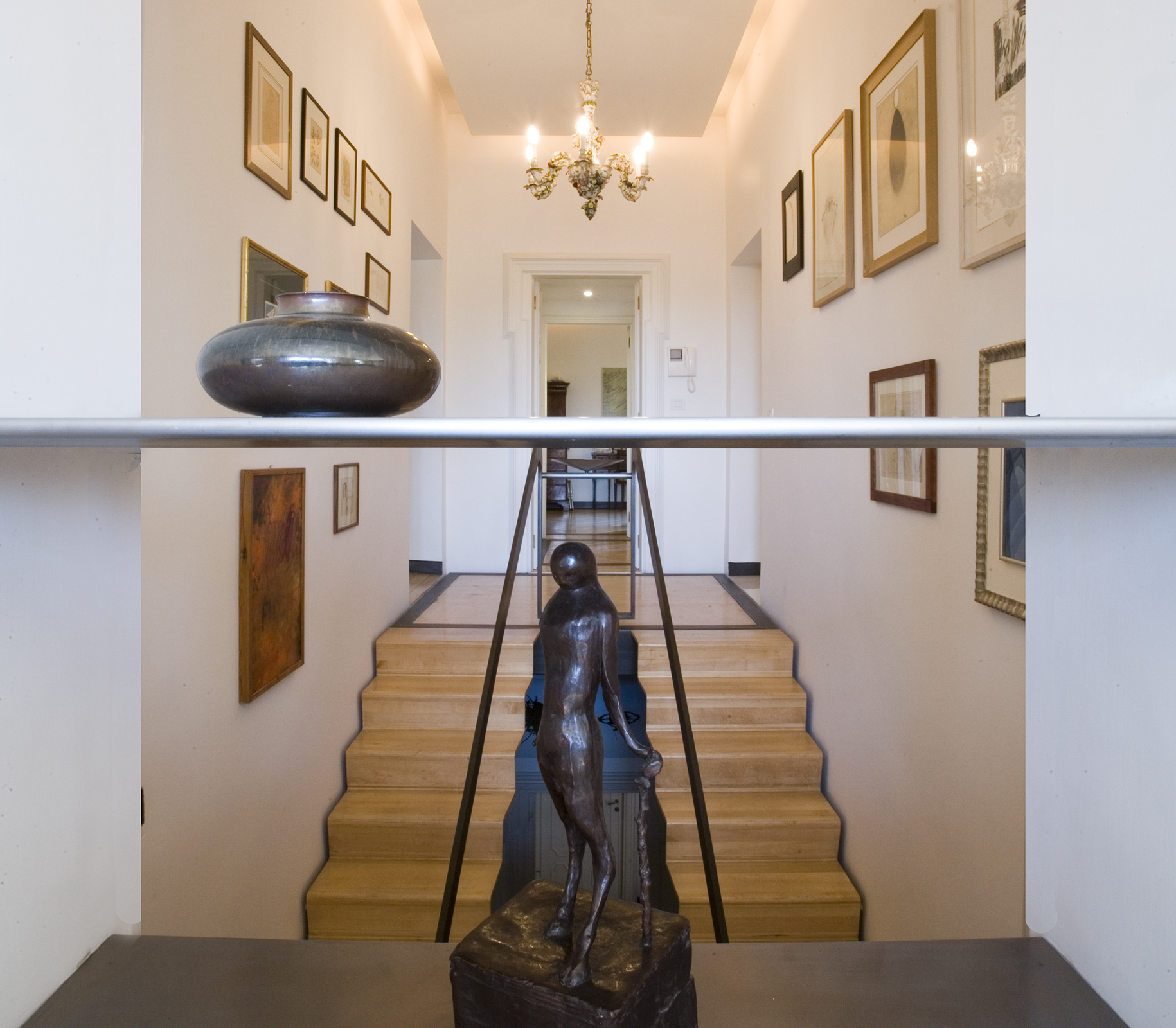 The original rooms were rather modest in size and height; for a whole floor, they were the result of renovation work carried out in the 1950s. Our aim was to amplify the spaces, to the extent possible given the limits of an old masonry building, and to create visual relationships between the various rooms.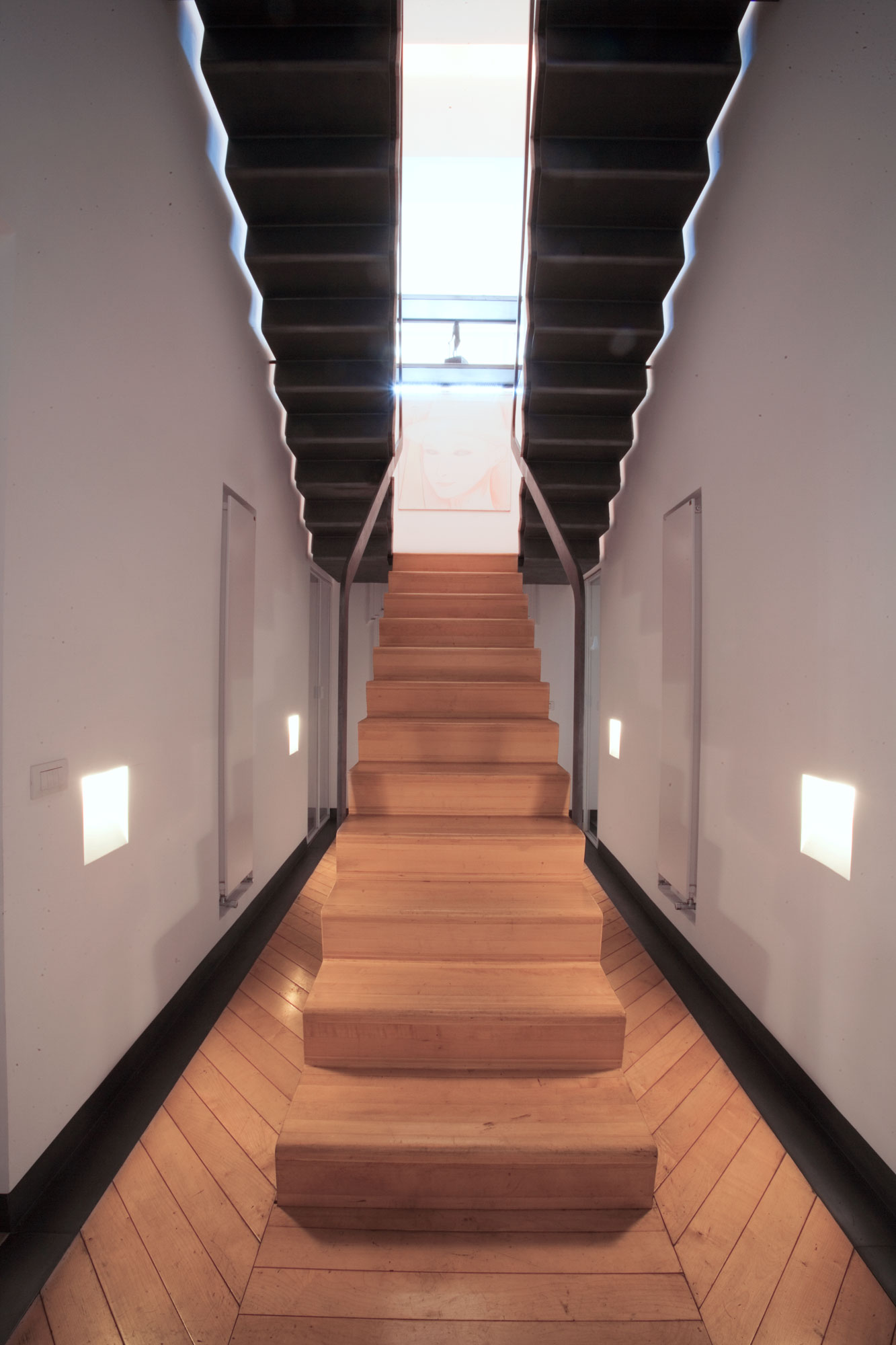 The new spaces are subtly enhanced by a lighting system built in around the false ceilings and by a few simple choices regarding materials and colours: the maple wood of the parquet flooring and the sanded natural iron of the frames placed around the wood mark off the perimeter of the rooms. The rest is completed with pictures and furnishings, precisely arranged, that reflect the life and history of the cultured, sophisticated clients.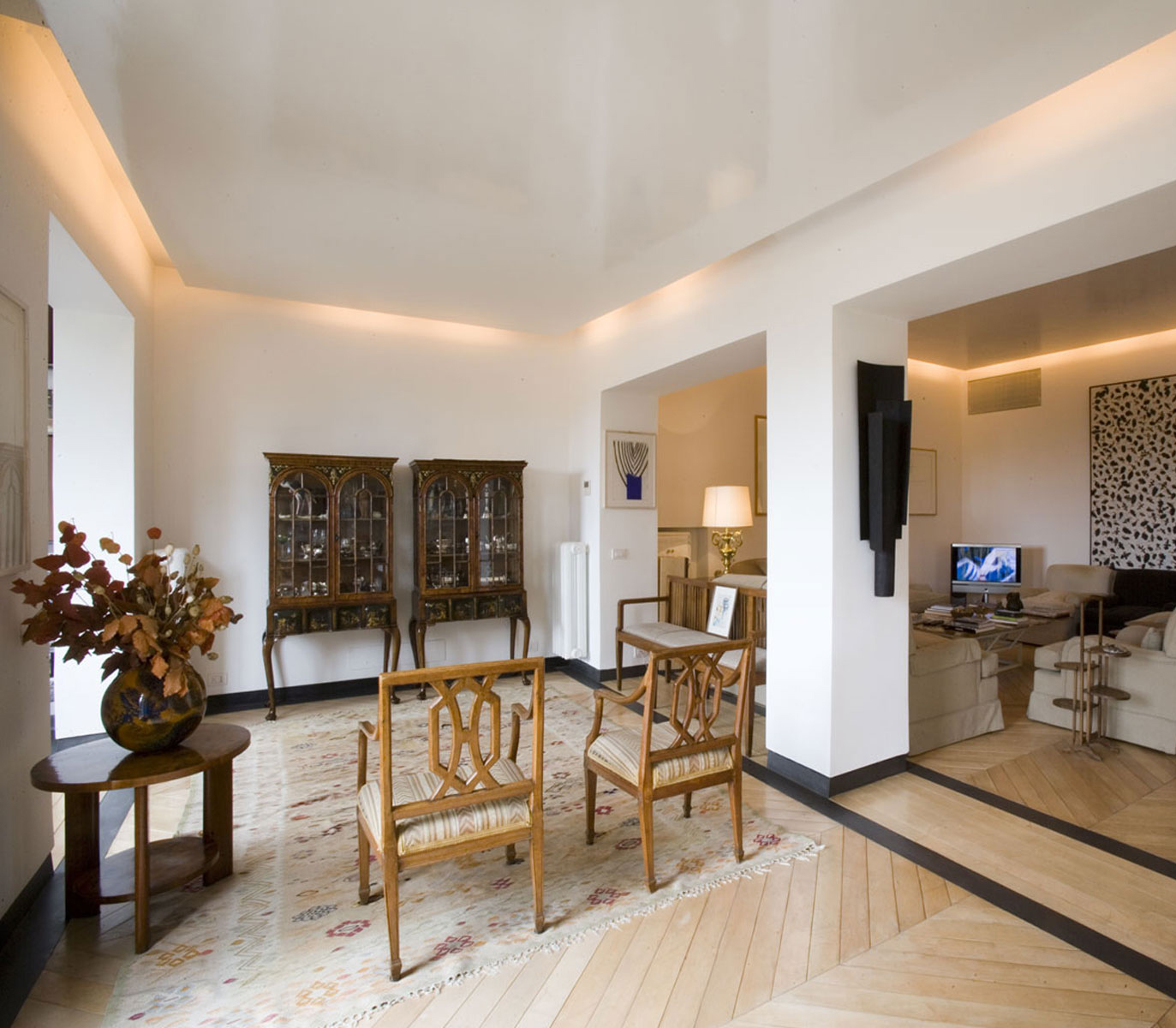 INFORMATION
Structural Engineer
Arch. Maurizio Cagnoni
Mechanical Engineer
Ing. Iervolino
Construction
Ing. Iervolino
Landscape Architect
Stefano Olivari