Doria Pamphilj Pedestrian Bridge
Doria Pamphilj Villa,
Rome
Doria Pamphilj Pedestrian Bridge
We designed this footbridge following our victory at the "I ponti del Giubileo" (the bridges of the Jubilee) contest. The original project was set in the historical Piazza San Giovanni in Laterano square. However, the Capitoline administration asked us to adapt it for the connection of Villa Doria Pamhilij park's two wings,that were divided by the busy Via Leone XIII street, better known as the"Olimpica" to Romans.

The desire to merge our project with the natural environment of the Villa, was key in our choice of using light tensions: we designed a circular arc above the two garden-like shoulders of the Olimpica.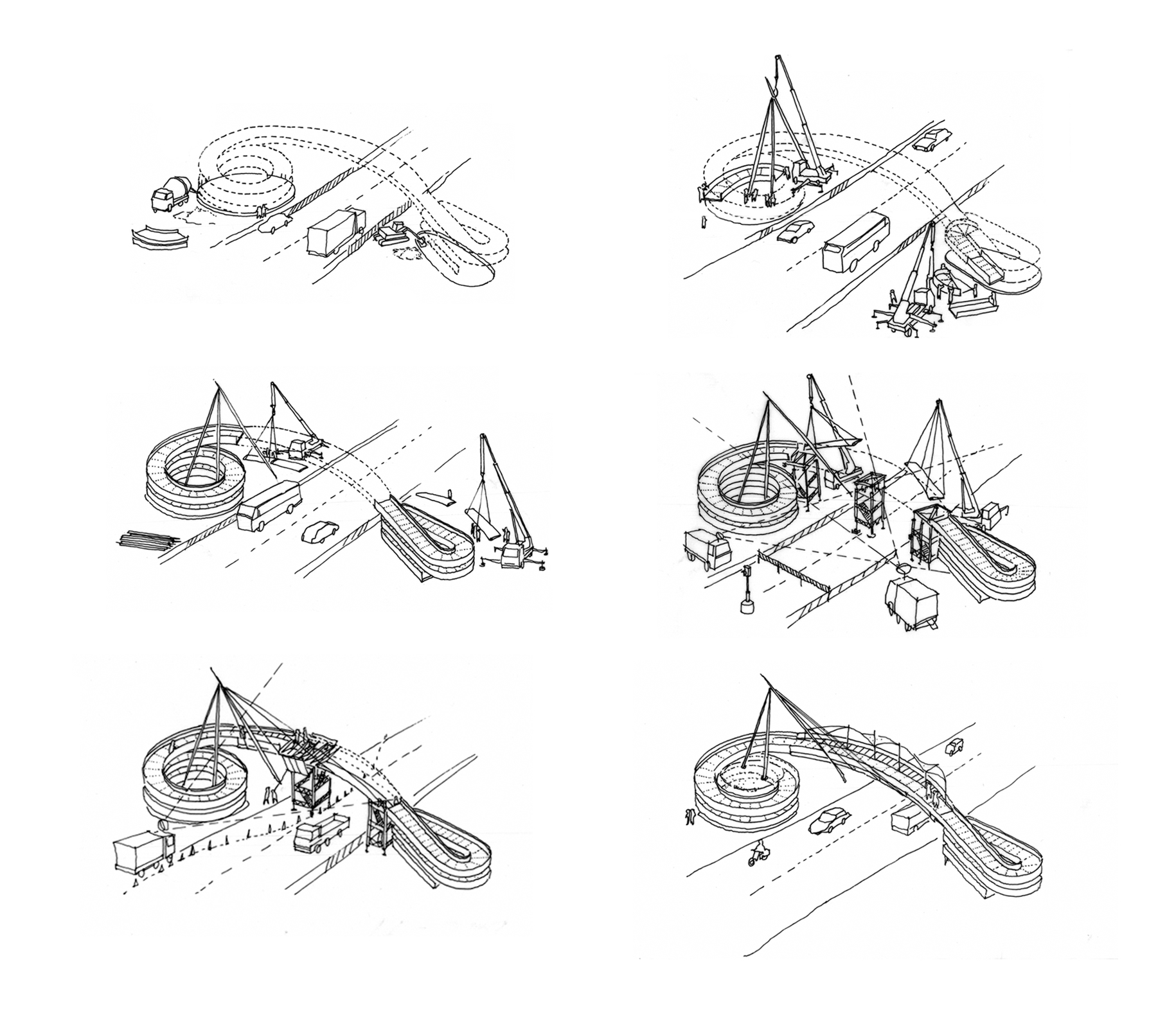 The collaboration with Ove Arup, already experienced on previous occasions, made it possible both to deal with the complexity of the curved bridges, such as the significant torsional effects at the joints, resolved with the bicycle chain section, and to develop a sophisticated formal and structural distinction between the load-bearing framework of the bridge and the pedestrian route, free to continue on the grass, following the curved geometry well beyond the supporting framework.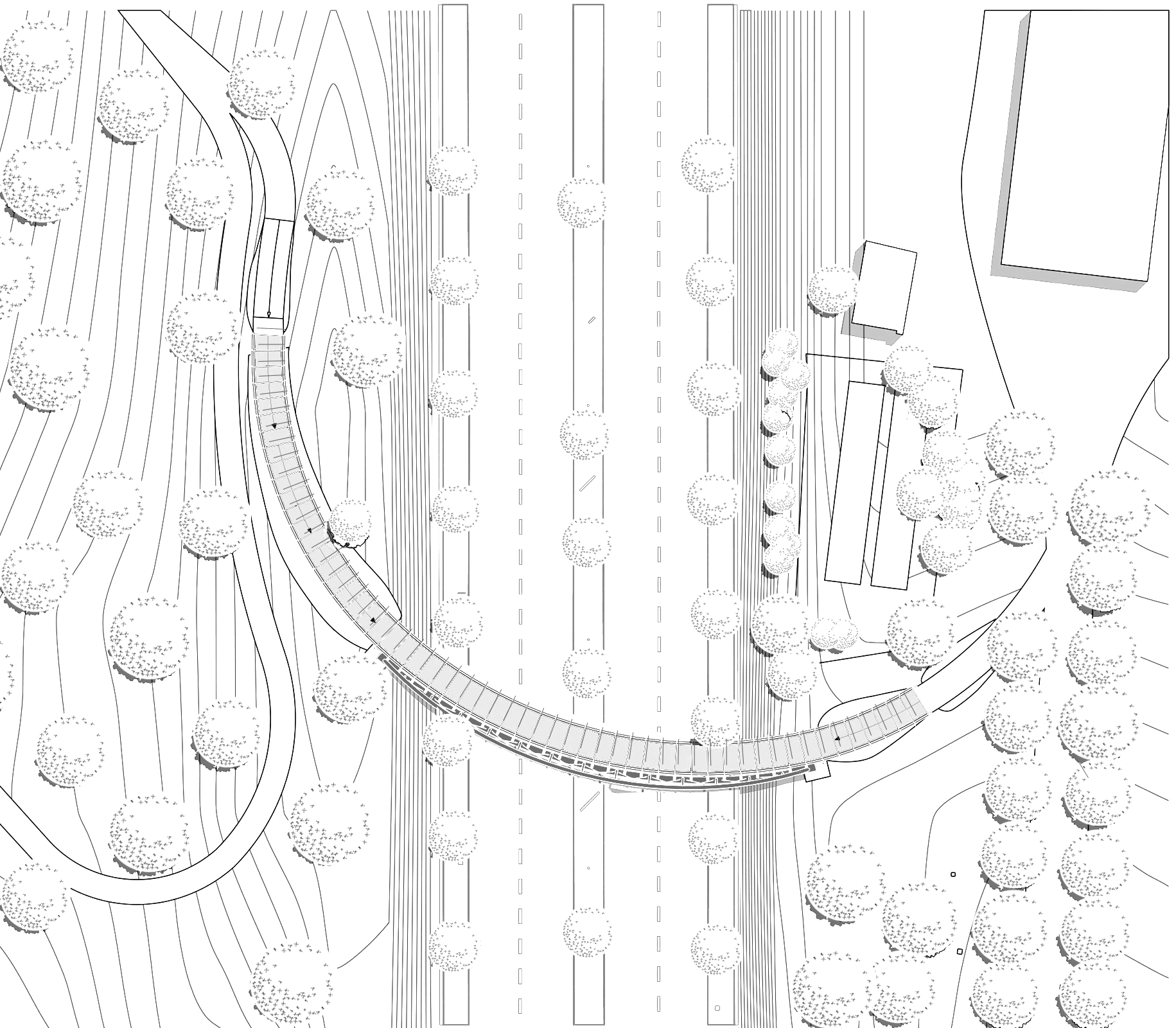 Information
Client
Comune di Roma
Dimensions
Larghezza da 2,5 a 3,5 mt, Luce 37-38 mt
Structural Engineer
Ove Arup & Partners, Ing. Gabriele del Mese
Construction
Paolo Ceccarelli
AWARDS
Second Prize, The Jubilee Bridges, Roma 1999