Telecom Phone Booth

Telecom Phone Booth

This street furniture project had one main challenge: redesigning an object that is strongly tied to the contemporary theme of Telecommunications, inserting it in the historical background of Italian urban centers. The solution was to make the object completely transparent so as to highlight, rather than contrast, the stony nature of Italian cities.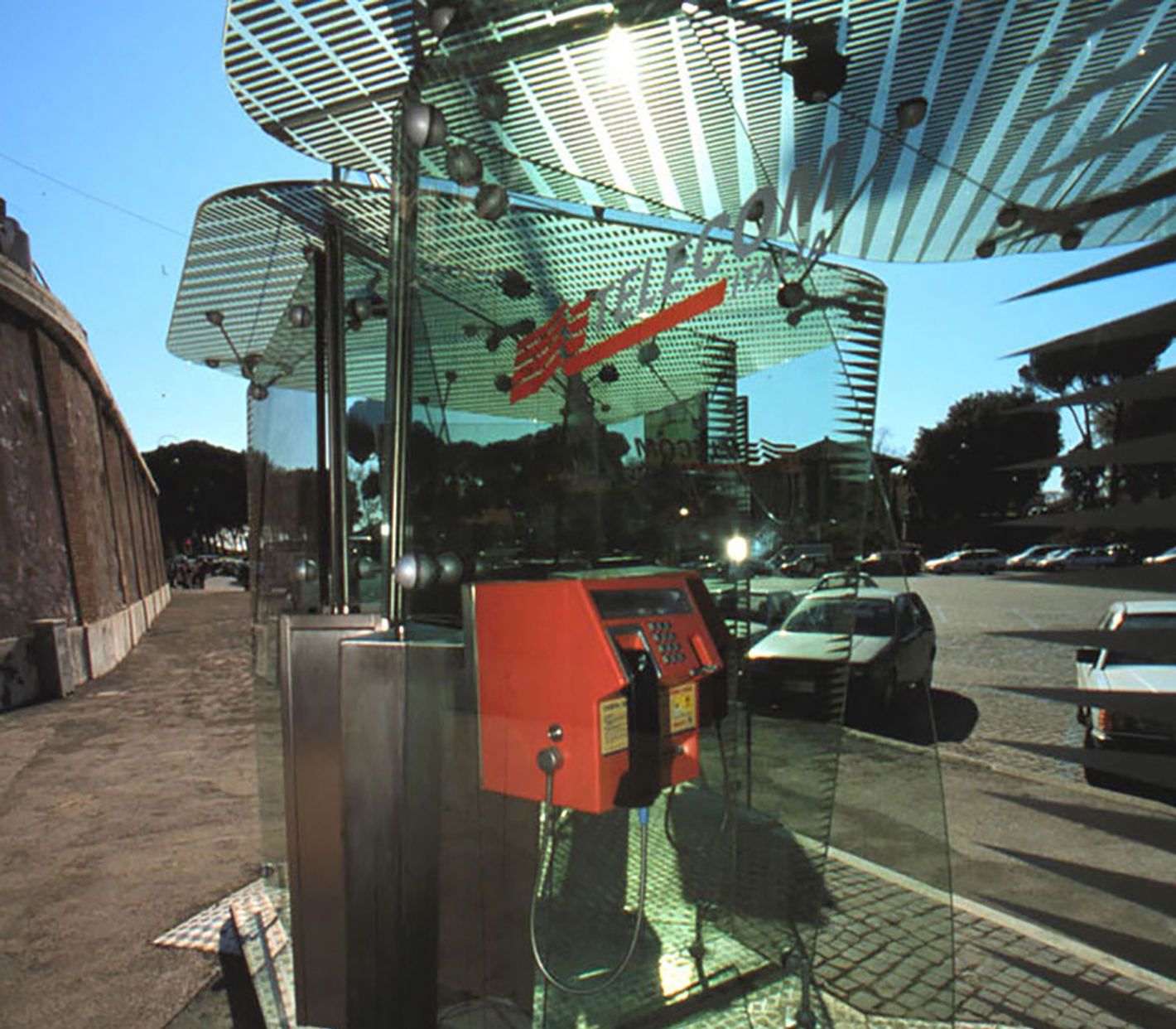 We designed a booth made of structural glass: two rectangular sheets of stratified and tempered glass, placed at 90°, supported by a third one shaped like a sail, divide the internal space allowing space for two telephone spots. By symmetrically overturning the elements, we created the base model of 4 telephone spots.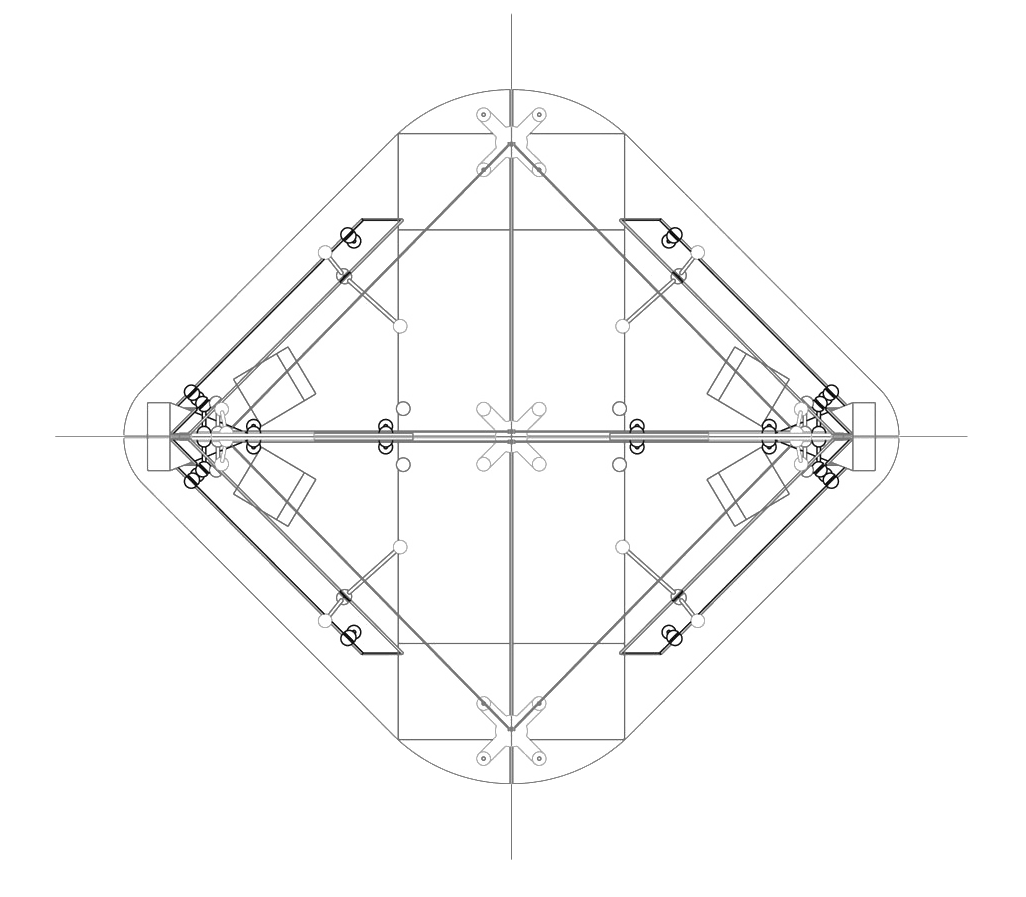 The whole structure slopes slightly (5°) towards the centre. The roof, also in glass, is supported mainly by the central sails. Lighting is provided by optical fibres, so as to avoid electrical connections running along the glass. The reflecting roof panels are designed to avoid the greenhouse effect; this is also aided by the attractive screen printing features, which are also useful to boost the visibility of the glass edges. The system of steel cables, placed above the roof, offers increased safety in the event of a simultaneous collapse of the load-bearing panels.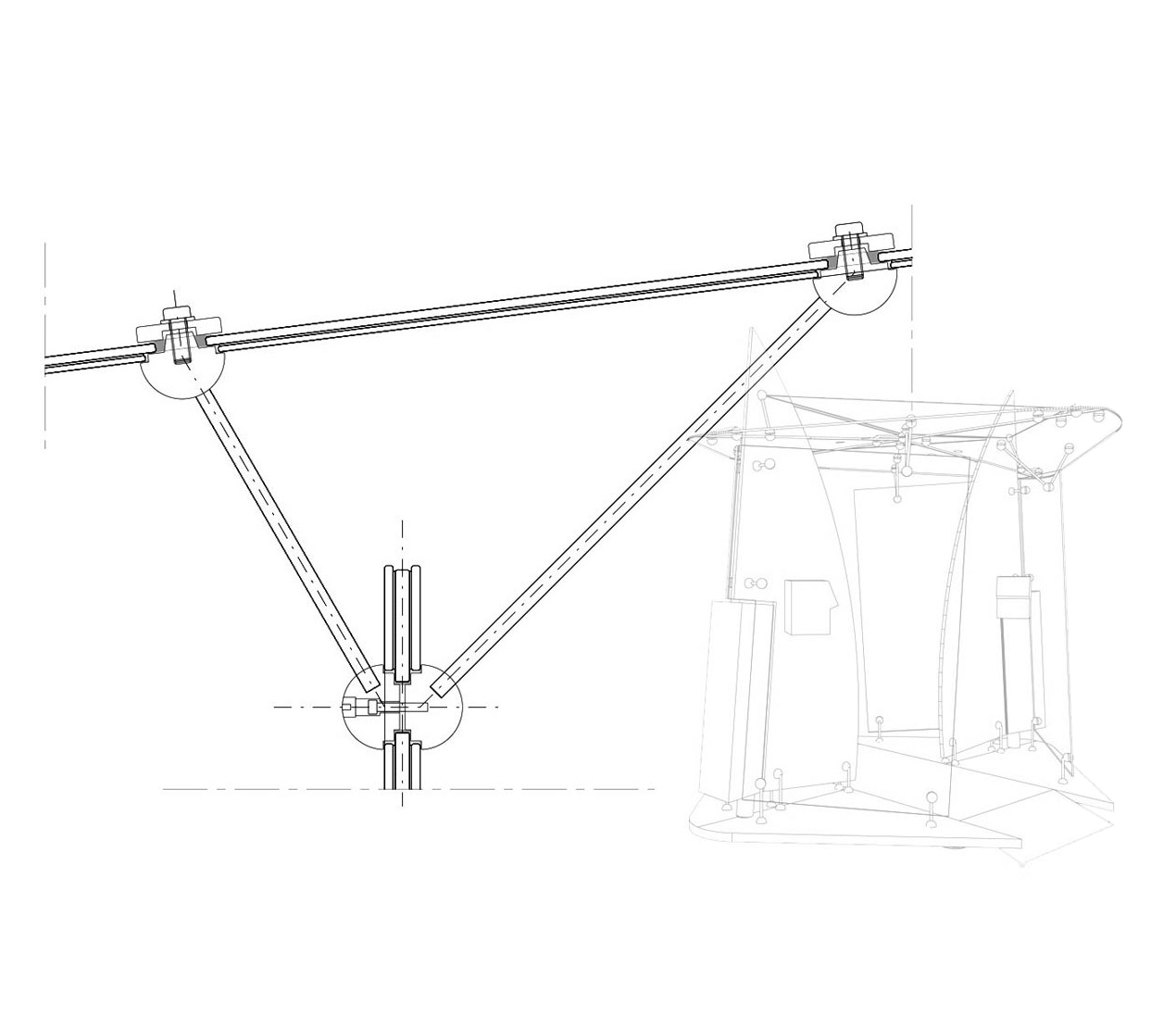 Information
Client
Telecom Italia
N° pieces fabricated
45
Grass Construction
Trait d'Union, Ing. Pietro Ivona
Mechanical Engineer
Prosider
AWARDS
DuPont Benedictus Awards 2001 "for innovation in laminated glass"