Aurora
Champagne Bar&Restaurant
Aurora
Champagne Bar&Restaurant
A new collaboration between Mdaa and the D'Alessio family, owner of the Aurora restaurant, one of the most important gastronomic institution of Capri. After the soft restyling of the historic restaurant and the opening of the Vino wine bar, now is the time of the Champagne Bar.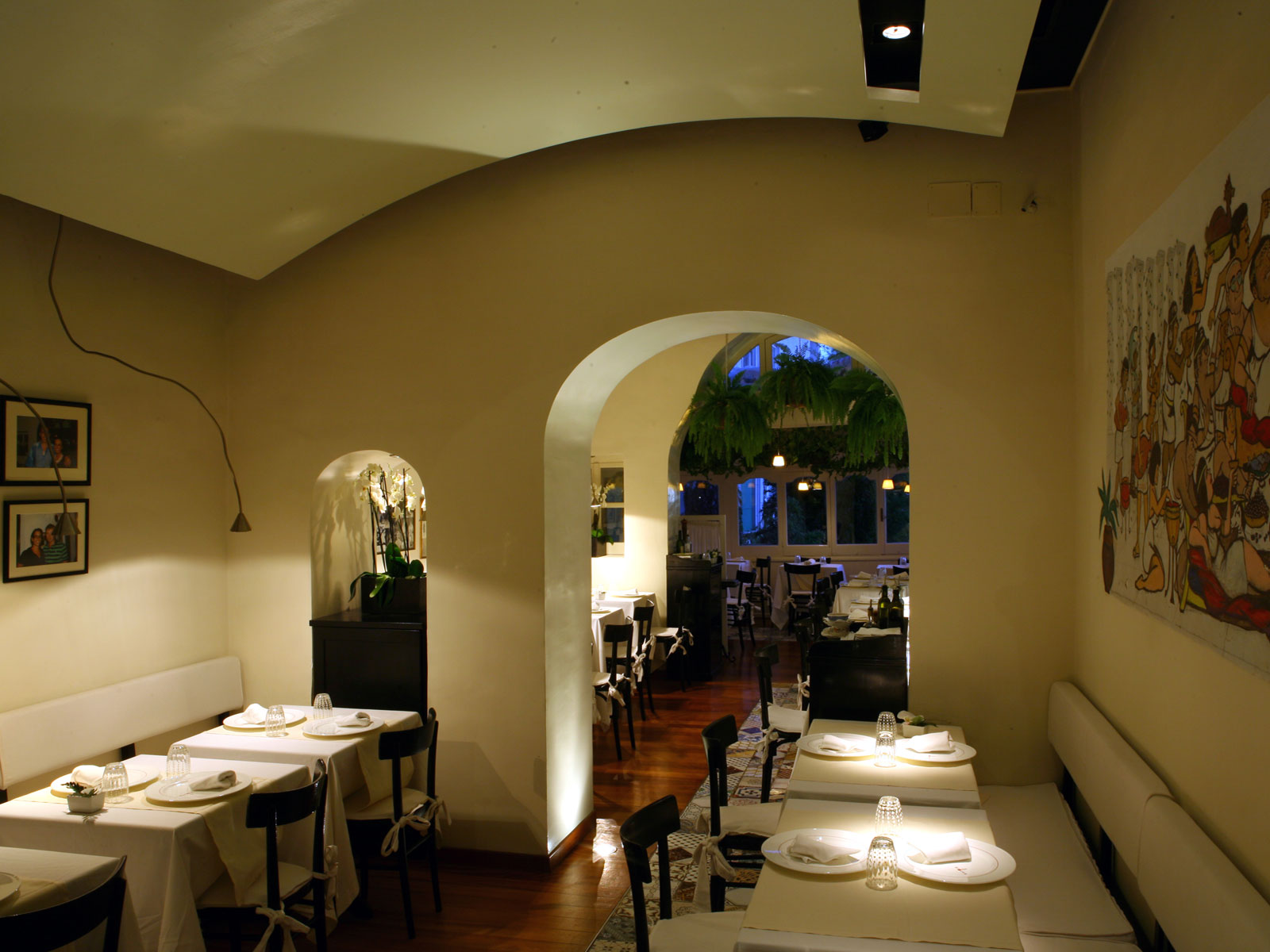 The Champagne Bar is decidedly a 'new entry' on Capri, both in terms of what it offers (champagne and the chef Franco Aversa's culinary treats) and the design, with its cladding in brass and Capri-style tiles, subtly harmonising the traits proper not only to style but also to tradition. This space, which is just a stones' throw from the Aurora restaurant', is markedly rectangular in form. The longer side is parallel to the street. Access is via two generously proportioned brass portals over two walkways featuring striking Capri-style tiles.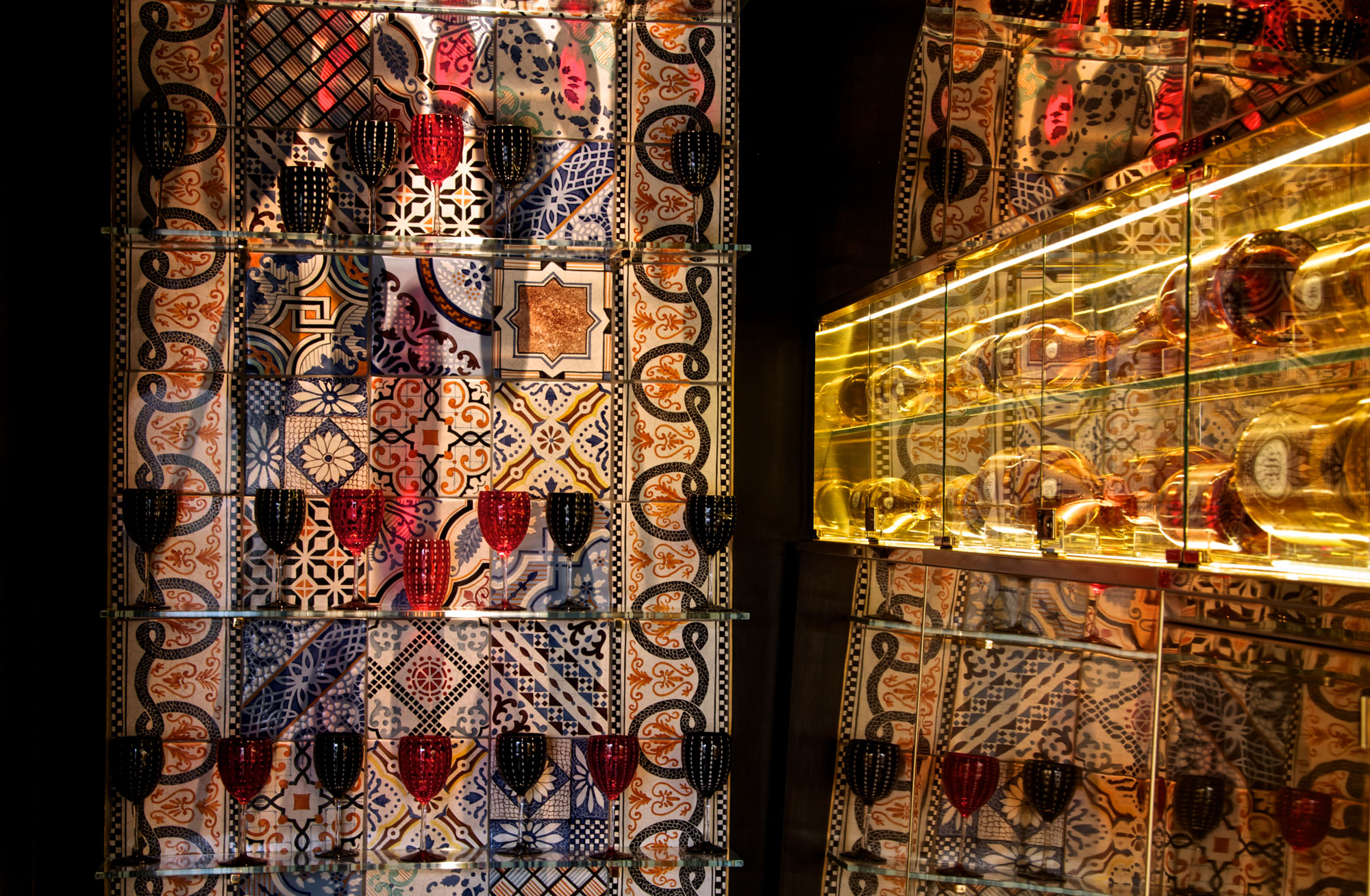 The seating system occupies three sides of the interior. The seating mainly consists in long benches clad in leather, supported by sloping walls which serve the function of back. The walls are entirely clad in brass, interrupted by just one horizontal display case for the bottles. The visual impression created by the leaning brass cladding is characterised by reflections, which extend the space and render its boundaries indistinct.

INFORMATION
Client
Ristorante Aurora
AWARDS
IAI Excellence Award, Asian Pacific Designer
Federation, Shanghai 2016