The house of wooden boxes
The house of wooden boxes
The apartment occupies the entire attic floor of a prestigious 1930s building in the Parioli neighbourhood. It is arranged in a horseshoe shape around a courtyard with a glass roof. Without considering the internal partitions, we can identify three main areas, surrounded by the load-bearing walls on three sides of the horseshoe. At the two corners are the terraces, initially higher up than the floor of the apartment.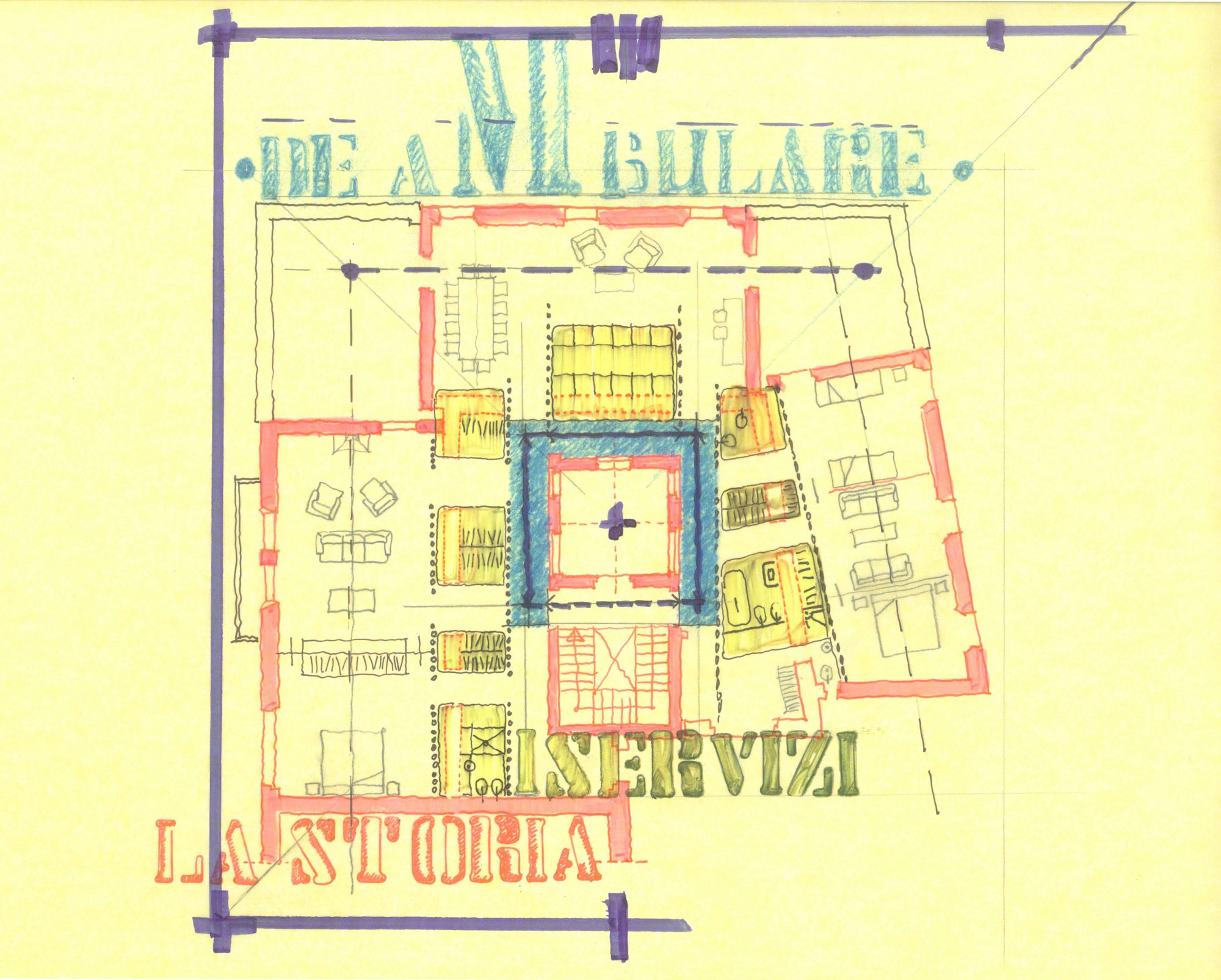 The property has to be reorganised throughout for a young couple with children, so it is necessary to create an area dedicated to them with a number of accessory areas on the right side, while maintaining adequate space for reception areas and social life on the left side. In the central area are a large kitchen and dining room.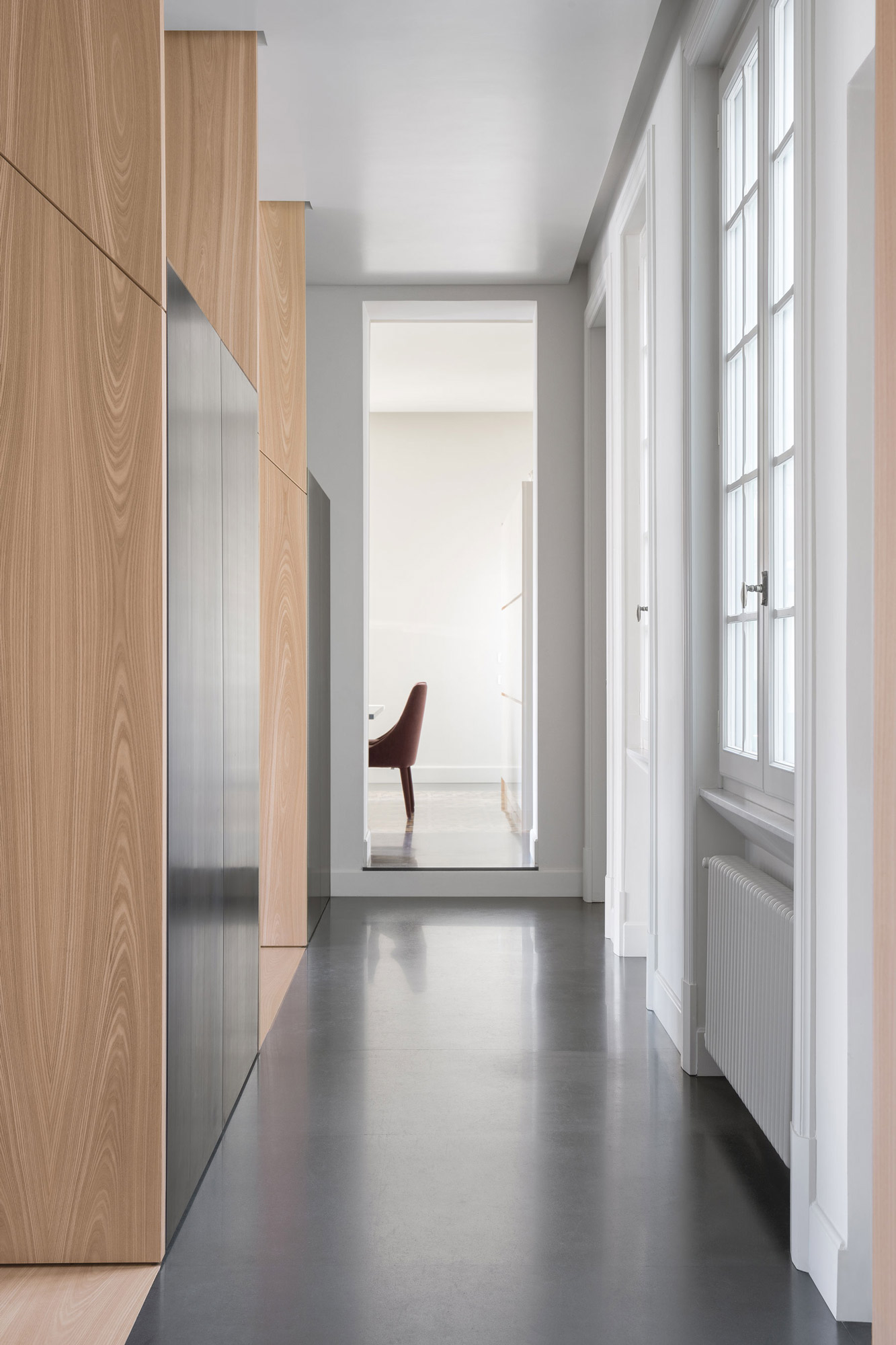 This area connects the whole apartment and the two ends, and is located at the same height as the terraces. A further unifying element is the flooring, composed of the original brick tiles present in the apartment, reorganised and emphasised with strips of lava stone that also cover the floor of the distribution areas.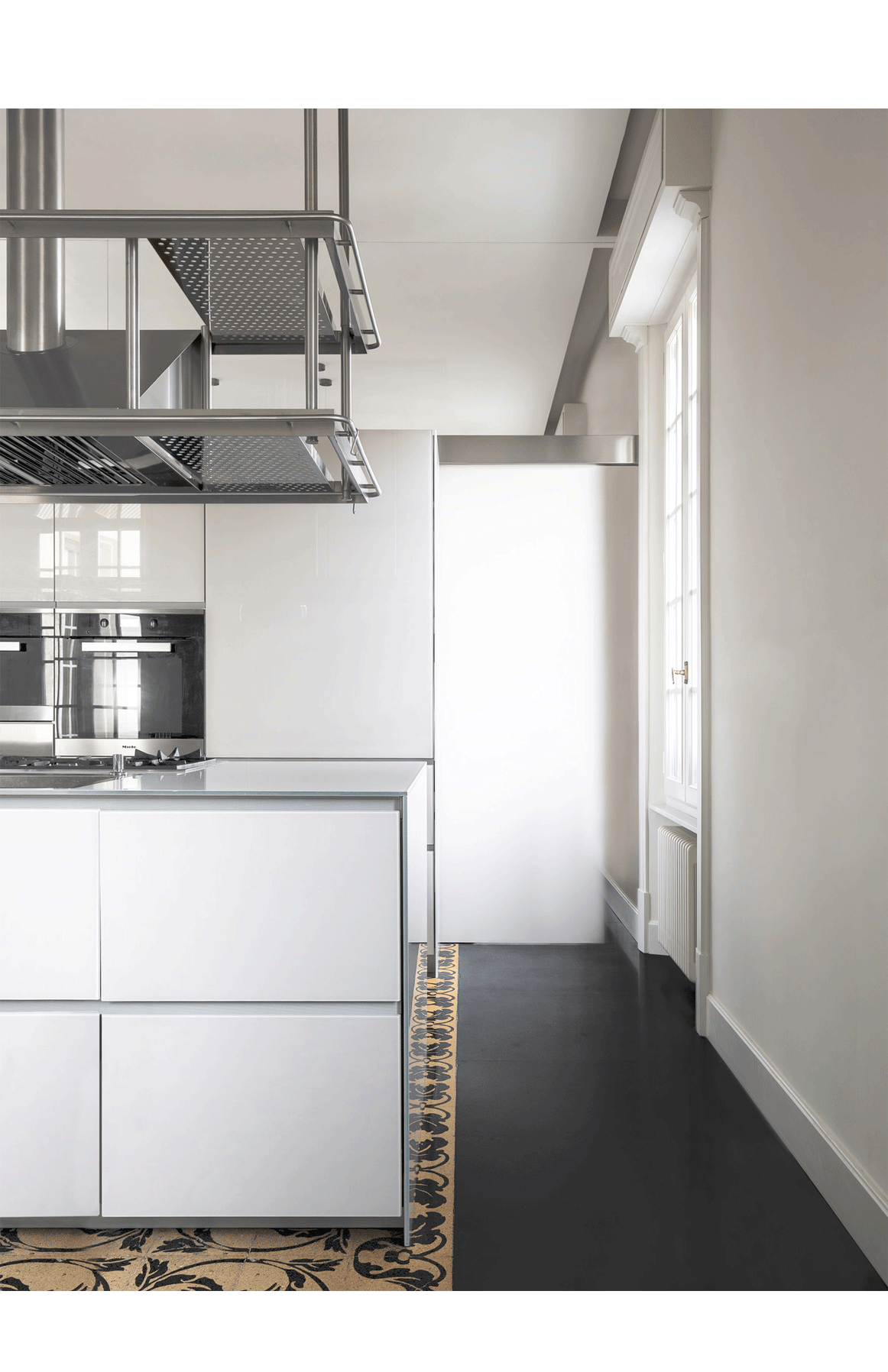 As is often the case in noble buildings from this period, gathered around the interior courtyard are the large entrances and the corridor: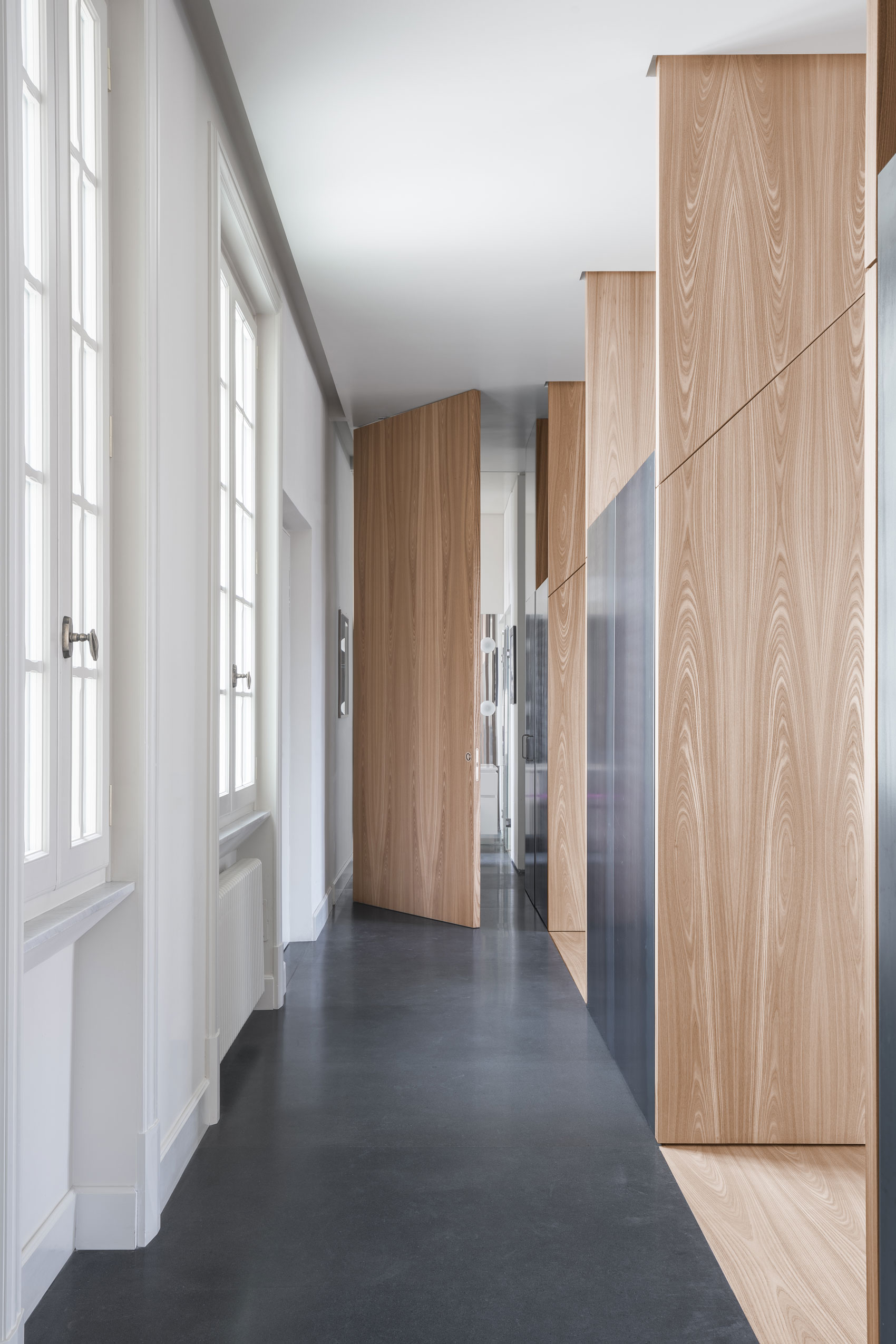 these reception areas are incompatible with today's modern need for utility areas, so in the project, these spaces are occupied by utility rooms and cupboards, a series of volumes in elm wood and waxed iron with a sloping roof, so as to preserve the perception of the original dimensionof the corridors; the roof is covered in glass to allow natural light into the rooms and cupboards and artificial light for the corridors.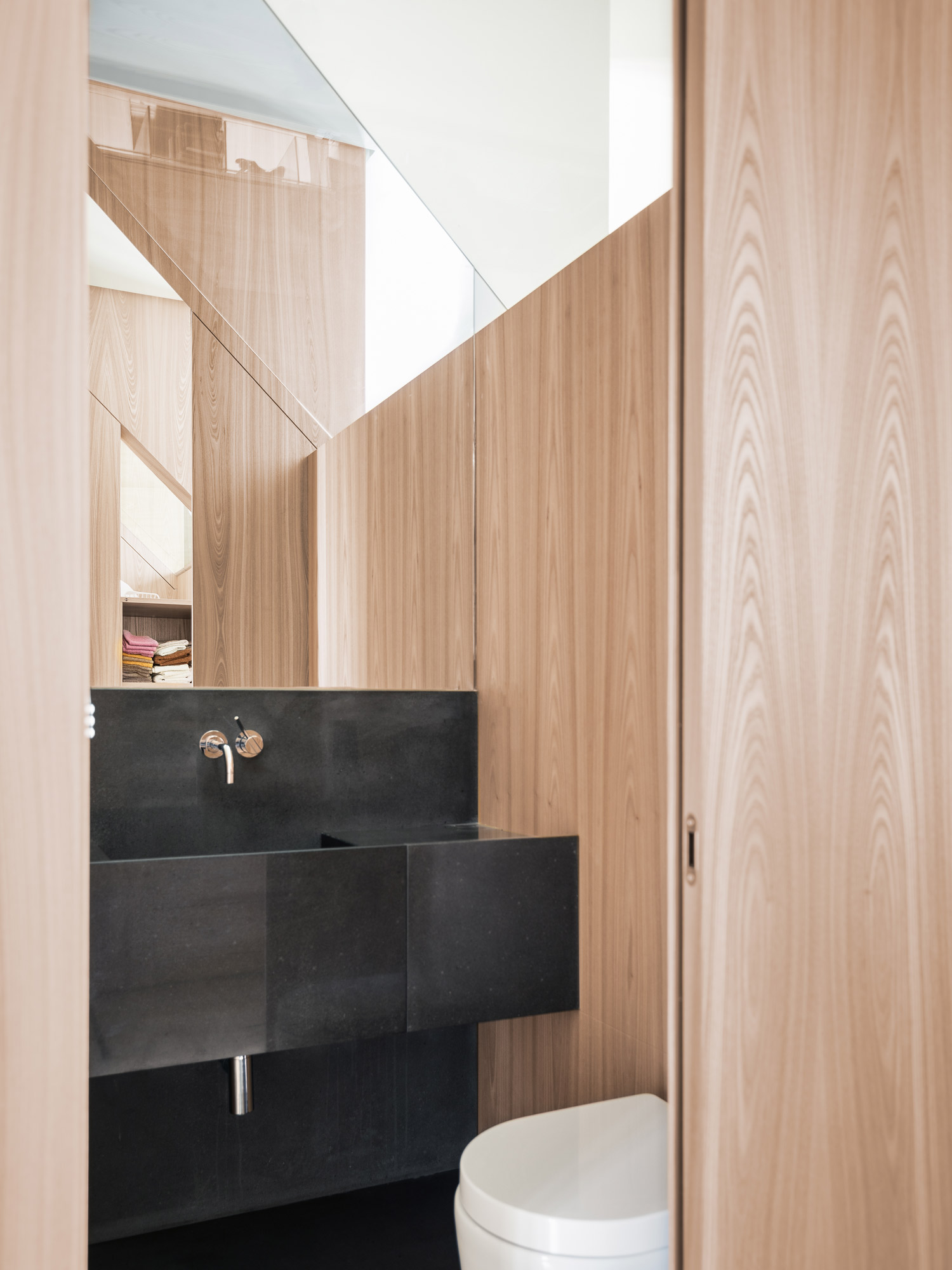 As regards both the materials and accessories, on the one hand, and spatial organisation on the other, the whole project is conceived to strike a balance between the prestige and quality of the original 20th century construction and the requirements of the present, with the simple geometries of the wooden volumes embellished by the natural decorative appeal of the original material.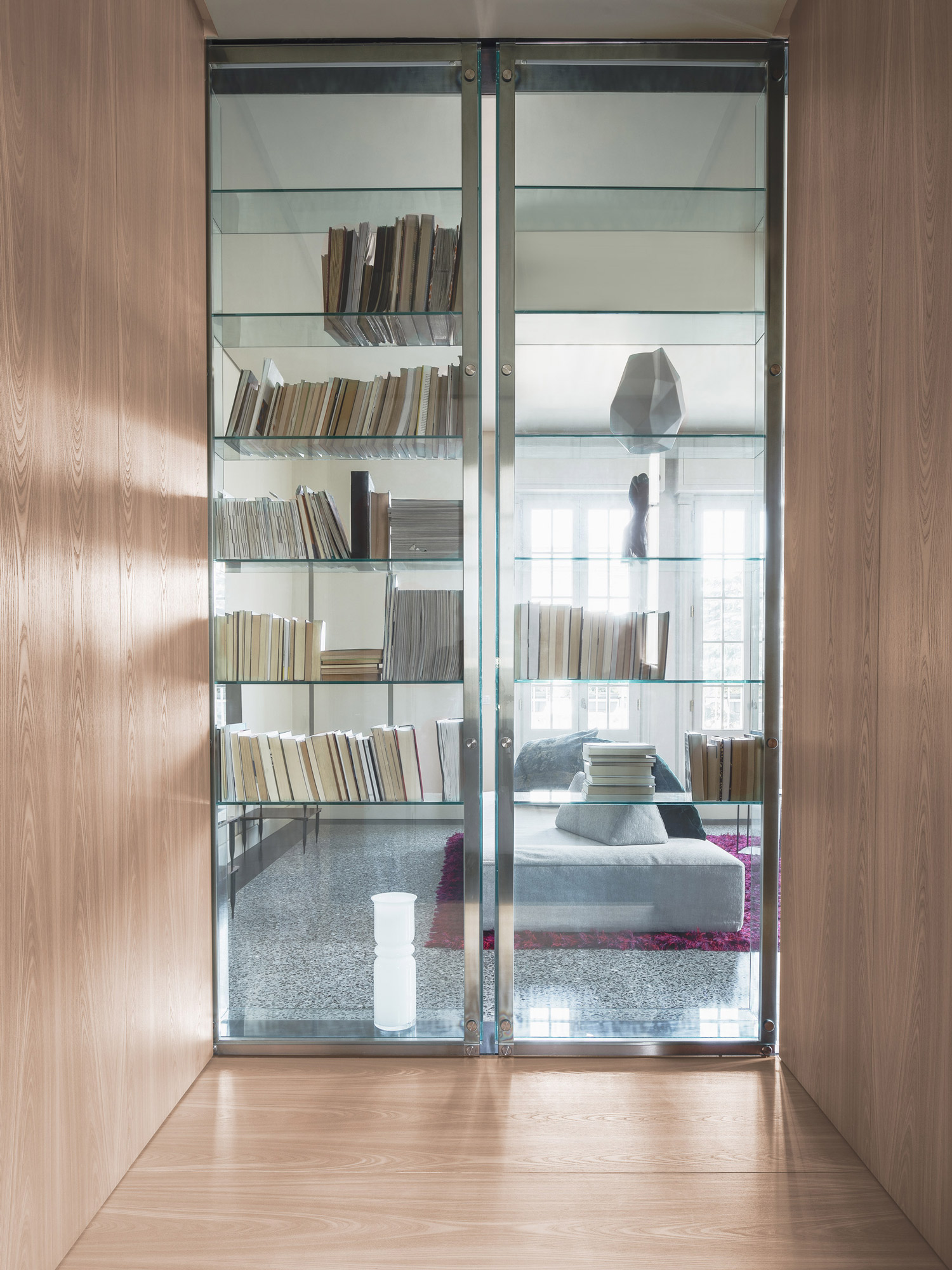 INFORMATION
Construction
Costruzioni Ingrosso Srl
Wood and glass works
Falegnameria Plantera
Mechanical engineer
Ing. Costantino Prinari
Structural engineer
Ing. Giorgio Assenza, Ing. Lorenzo Migliorini
Photo
Marco Cappelletti